Shrink ***½ (2009, Kevin Spacey, Robin Williams, Saffron Burrows, Jack Huston, Dallas Roberts, Pell James, Robert Loggia, Jesse Plemons) – Classic Movie Review 3840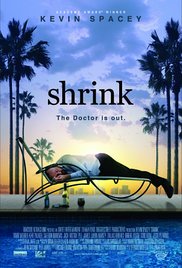 A fired-up Kevin Spacey relishes a perfect part as Dr Henry Carter, a high-profile Los Angeles celebrity psychiatrist, who, battling to cope with his wife's suicide, is falling apart. In his despair, he turns to pot-smoking and lets himself go, while finding he is now desperately struggling to counsel his clients.
These include a faded movie star (Robin Williams) who is sex and booze addicted, an actress (Saffron Burrows), an Irish cokehead director (Jack Huston) and a hyperactive germophobic producer (Dallas Roberts). The excellent cast also includes Pell James as Henry's pregnant assistant, Mark Webber as young writer Jeremy looking for his break, Jesse Plemons as Henry's drug dealer Jesus who sells him some potent weed and old scene-stealing Robert Loggia, making the most of his role as Henry's straight-talking father who finds a way to help Henry deal with his demons.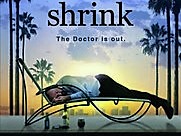 Though Thomas Moffett's screenplay and Henry Reardon's story can't quite find a fresh take on these Hollywood stereotypes, and director Jonas Pate's 2009 comedy drama remains more a sequence of scenes of varying quality rather than a riveting yarn, this is a still a very good film. It is civilised, polished, engrossing entertainment for grown-ups and a top showcase for the acting talents, especially Spacey's.
It might be even better as a play for the theatre – Spacey should have considered putting it on at the Old Vic.
© Derek Winnert 2016 Classic Movie Review 3840
Check out more reviews on http://derekwinnert.com