Show Boat ***** (1951, Howard Keel, Kathryn Grayson, Ava Gardner) – Classic Movie Review 1136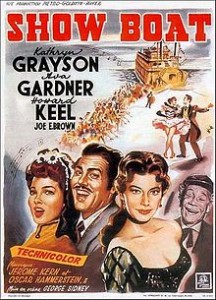 In 1951 the MGM studio uses the excuse of colour and widescreen to remake James Whale's superb 1936 black and white film of the vintage Jerome Kern-Oscar Hammerstein II musical about turn-of-the-last-century Mississippi river folk. It proved one of MGM's most popular musicals and was 1951's third most profitable film.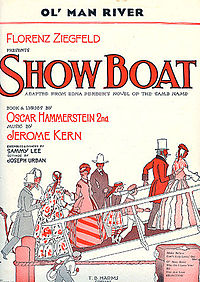 Director George Sidney does a first-rate job of turning it into a lavish and glossy show, with the help of the on-form acting, singing and dancing talent, Charles Rosher's eye-catching Technicolor cinematography and the eye-catching, gorgeous production, with marvellous set designs by Cedric Gibbons and Jack Martin Smith.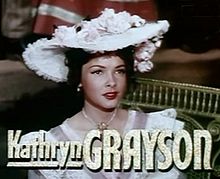 Ideally cast Howard Keel and Kathryn Grayson capture the heart and sing beautifully as the hero and heroine Gaylord Ravenal and Magnolia Hawks. He's a charming gambler and she's a riverboat captain's daughter who falls for him, but the romance is endangered by his run of bad luck.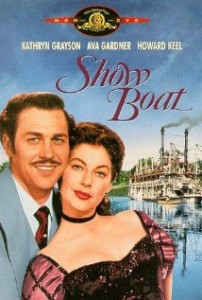 Joe E Brown is fun as Magnolia's father Cap'n Andy Hawks, the riverboat captain of the Cotton Blossom. Ava Gardner looks and acts to die for as the doomed, half-African-American Julie Laverne, who is the star of the show along with her white husband. They're soon in trouble too when a snitch on board calls the police and informs on Julie and they are forced to leave the show boat as down south interracial marriages are forbidden. This gives Magnolia her chance to become the new show boat attraction, with gambler Gaylord as her leading man.
Real-life husband and wife team Marge and Gower Champion dance up a storm as Ellie Mae Shipley and Frank Shultz, and there's just room left for Agnes Moorehead to shine as Parthy Hawks.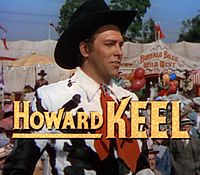 With the movie including 11 numbers from the stage score, the beautiful songs thrill once again, especially 'Make Believe', 'Can't Help Lovin' Dat Man' and 'Life Upon the Wicked Stage'. But Paul Robeson and Helen Morgan are sorely missed on the renditions of the showstopping songs 'Ol' Man River' and 'Bill'.
Judy Garland was supposed to play Julie but was having various health issues. Then Lena Horne was set to play her as she had done in the excerpt from the show in the 1946 Jerome Kern biopic Till the Clouds Roll By. But MGM executives were nervous about casting a glamorous black actress in a lead role.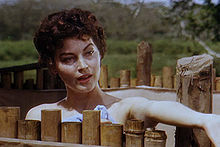 After criticism at sneak previews featuring her singing real voice, Gardner was dubbed by vocalist Annette Warren. Gardner's original rendition of one of the numbers appeared in the compilation film That's Entertainment! III and some say it's better than the dubbed singing. Gardner's vocals were included on the soundtrack album. In her autobiography she said she was still receiving royalties from it.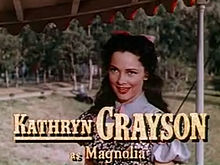 For backlot shooting, the lake used in filming MGM's Tarzan films stood in for the Mississippi River, while the real Mississippi was seen during the film's opening credits and in the shots of the crowd running toward the river. The show boat itself was never on the real Mississippi and Ol' Man River was shot entirely on the studio backlot.
It was a big hit, earning $7.5million worldwide, resulting in a profit of well over $2million.
The perennial Show Boat was spectacularly revived on the Broadway and London West End stage in 1997-98 in a sparkling production by the great Hal Prince.
© Derek Winnert 2014 Classic Movie Review 1136
Check out more reviews on http://derekwinnert.com/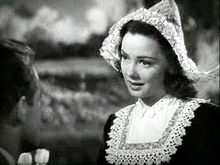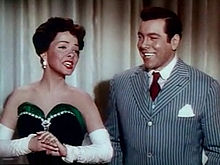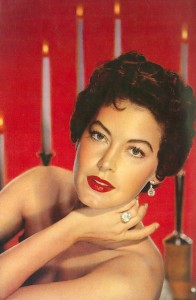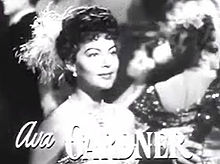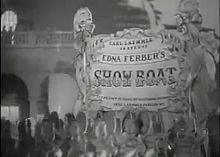 James Whale's superb 1936 black and white film.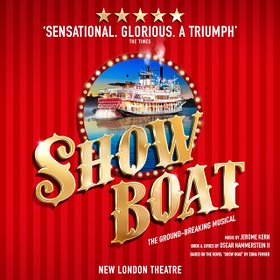 London West End 2016 revival.