Show Boat ***** (1936, Irene Dunne, Allan Jones, Paul Robeson, Helen Morgan, Charles Winninger, Hattie McDaniel) – Classic Movie Review 3044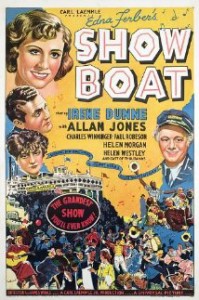 Director James Whale's 1936 movie is the superb second version of the classic Jerome Kern-Oscar Hammerstein II musical, based on Edna Ferber's novel about the lives and loves of Mississippi river folk at the turn-of-the-last-century. It follows Harry A Pollard's 1929 film version with Laura La Plante, Joseph Schildkraut and Emily Fitzroy, which was mostly silent but with some dialogue and some songs from the musical as a last-minute addition.
The sell line tells it all: 'Hear Glorious New Music and Songs by Jerome Kern and Oscar Hammerstein II: "Gallivantin' Around", "Ah Still Suits Me", "I Have The Room Above Her", plus "Make Believe", "Ol' Man River", "Can't Help Lovin' Dat Man of Mine".'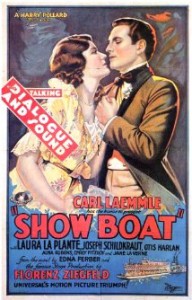 This time Irene Dunne and Allan Jones are on the finest of form as the leads Magnolia Hawks, the lovely but naive young daughter of a show boat captain, and Gaylord Ravenal, the suave gambler she falls for. Charles Winninger scores as riverboat captain Cap'n Andy Hawks, the genial proprietor of a show boat that cruises the Mississippi, who thrusts his daughter into the limelight as the company's new leading lady against the objections of her nagging mother Parthy (Helen Westley).
However. the show is stolen by major singing talents Paul Robeson and Helen Morgan in supporting roles as Joe and Julie LaVerne, the show boat's original star, who has the leave when it is  to leave when it is revealed that she has mixed blood.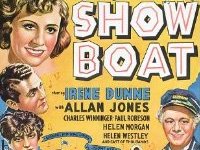 The musical's book and lyric writer Oscar Hammerstein II himself adapted his 1927 Broadway show, ensuring that this is a faithful version, though there are three new songs ("Gallivantin' Around", "Ah Still Suits Me", "I Have The Room Above Her"), none of them special, and 'Why Do I Love You' is cut.
Whale directs compellingly, imaginatively and with marvellous vigour, the numbers are staged extremely brightly and the superb movie looks splendid in John Mescall's glorious black and white cinematography. It trails away a little just before the end but this is a fault in the show too.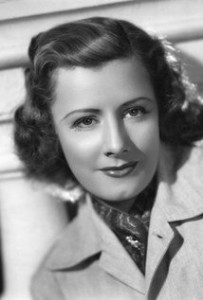 The Jerome Kern tunes are all beautiful, though the highlights are Dunne and Jones in 'Make Believe', the stupendous Paul Robeson with 'Ol' Man River', 'Can't Help Lovin' Dat Man of Mine' and Helen Morgan singing 'Bill'. All four songs and the renditions are haunting.
It's a great show and a classic film of it.
Also in the cast are Hattie McDaniel, Sammy White, Donald Cook, J Farrell MacDonald, Arthur Hohl, Charles Middleton, Patricia Barry, Dorothy Granger, Charles Wilson, Clarence Muse, Stanley Fields and Bobs Watson.
In 1951 the MGM studio uses the excuse of colour and widescreen to remake it.
© Derek Winnert 2015 Classic Movie Review 3044
Check out more reviews on http://derekwinnert.com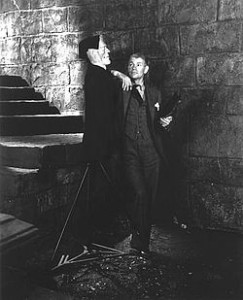 Director Whale on the set of his film Frankenstein.
London West End 2016 revival.