She **** (1935, Randolph Scott, Nigel Bruce, Helen Gahagan, Helen Mack, Gustav von Seyffertitz, Samuel S Hinds) – Classic Movie Review 4453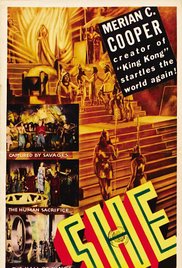 The little known Helen Gahagan makes a majestic 'She Who Must Be Obeyed' – the beautiful woman who bathed in flame and lived 500 years  – in directors Irving Pichel and Lansing C Holden's still-impressive 1935 vintage film version of H Rider Haggard's classic adventure novel.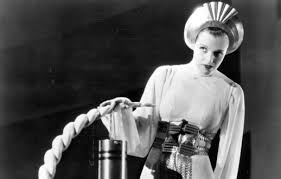 It is uprooted from the novel's Dark Continent setting to the imaginary land of Kor somewhere deep in the polar regions for the sake of spectacle such as a glacier avalanche. Randolph Scott and Helen Mack are fairly dull as the callow adventurers Leo Vincey and Tanya Dugmore, though Nigel Bruce makes some amends as the third of the adventurer trio, in a variant on his Dr Watson characterization as an engagingly dithering scientist, Horace Holly.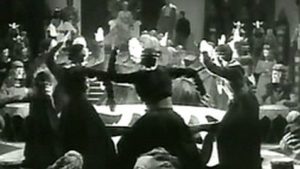 If Ruth Rose and Dudley Nichols's screenplay is rather poor, the RKO production is immaculate with impressive black and white camerawork (by cinematographer J Roy Hunt), effects, sets (by production designers Van Nest Polglase and Al Herman), costumes, score (by Max Steiner) and choreography (by Benjamin Zemach). They are all outstanding pieces of work. It is produced by Merian C Cooper, in the spirit of his King Kong (1933).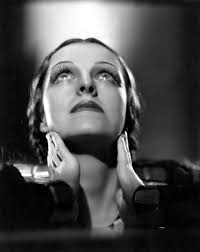 There were apparently seven silent film versions of the story, though only director Leander de Cordova's 1926 version starring Betty Blythe remains.
It runs 95 minutes with the cut version at 90 minutes.
It was remade in 1965 with Ursula Andress.
Alas, Gahagan's film career stalled and she entered politics.
© Derek Winnert 2016 Classic Movie Review 4453
Check out more reviews on http://derekwinnert.com