Shattered * (1991, Tom Berenger, Greta Scacchi, Bob Hoskins, Joanne Whalley, Corbin Bernsen, Theodore Bikel) – Classic Movie Review 4400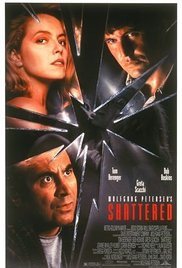 Tom Berenger stars as Dan Merrick, who has a car crash and recovers from a coma with a restructured his face and amnesia, unable to remember even his own wife Judith (Greta Scacchi), who patiently nurses him to health again. But all is not what it seems in this dismally preposterous thriller.
It also stars Bob Hoskins, Joanne Whalley [then Whalley-Kilmer], Corbin Bernsen and Theodore Bikel, so there is nothing at all wrong with the interesting acting ensemble.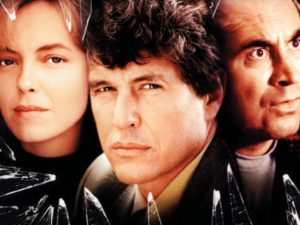 It is remotely possible that writer-director Wolfgang Petersen's old-fashioned, twisty 1991 mystery yarn thriller, based on Richard Neely's novel The Plastic Nightmare, could have worked. For, arguably, there is such a thing as engagingly preposterous. But here the handling of the movie is so completely fumbled that it simply does not work.
The tone is wrong throughout and the actors are at sea trying to make sense of a shattering film that just leaves you shattered. And Petersen (Das Boot) manages very little in the way of the required action and suspense. Kind of a plastic nightmare itself, it is a bit of a career damager all round.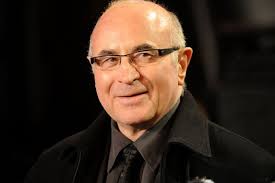 However, Hoskins (26 October 1942 – 29 April 2014) has a good time as Gus Klein, a private investigator who loves animals.
Also in the cast are Debi A Monahan, Bert Rosario, Jedda Jones, Scott Getlin, Kellye Nakahara, Donna Hardy, Frank Cavestani, Jasmin Gabler, Charlene Hall and Dierk Torbek.
© Derek Winnert 2016 Classic Movie Review 4400
Check out more reviews on http://derekwinnert.com