Shane ***** (1953, Alan Ladd, Jean Arthur, Van Heflin, Brandon De Wilde, Jack Palance, Ben Johnson, Edgar Buchanan) – Classic Movie Review 229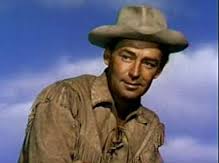 'Shane! Shane! Come back!' – Joey.
George Stevens's 1953 beautiful masterwork is one of the great Westerns. It's held in the highest esteem for its memorable characters, performances, craftsmanship, warmth of feeling and subtle handling of emotional and moral complexities.
Alan Ladd stars in one of his finest ever roles as the enigmatic gunman stranger Shane who rides into a Wyoming small town and settles down with a homestead married couple Joe and Marian Starrett (Van Heflin, Jean Arthur) and their appealing little lad Joey (Brandon De Wilde). All is well for a while but a smouldering conflict between ranchers and settlers ignites into a bonfire and Shane is forced to take action to help the family, who are being threatened by the gang of Chris Calloway (Ben Johnson) and hired gunfighter Jack Wilson (Jack Palance).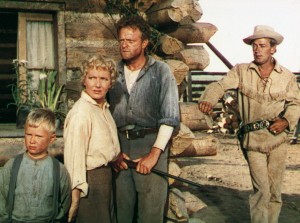 Based on the essential vintage novel by Jack W Schaefer, Shane is still the outstanding classic Western it was planned to be and has always been hailed as. It's a showcase for the perennially undervalued Ladd's most impressive and distinguished feat of acting (well, to be fair, he wasn't always as fantastic as this), perhaps inspired by the yarn, the role or playing with a remarkable ensemble of tremendous actors, all giving of their finest performances.
In the least exciting roles, perfectly cast Heflin and Arthur (in her last film) are excellent, rock solid and making a strong, stalwart, stoic impression at the centre of the story. Although in the end they're a side issue as the movie's really all about Shane and the kid.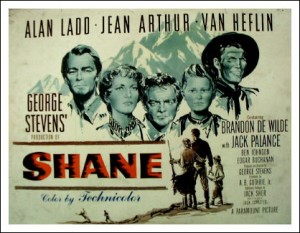 The blonde, blue-eyed 11-year-old De Wilde steals the movie as the boy who idolizes the gunman, and was deservedly Oscar nominated. (He died in a car crash aged only 30.) Jack Palance makes an indelible impression as Jack Wilson, Oscar-nominated even though he speaks only 12 lines. There's a brilliant, vintage character cast fired up in support: Edgar Buchanan, Emile Meyer, Elisha Cook Jr, John Dierkes, Douglas Spencer and Ellen Corby.

George Stevens directs in the grandest style, meticulously and subtly attending equally to all the elements of character, tension, story, atmosphere and action. It's also notable for its Academy Award-winning best colour cinematography (its only Oscar) from Loyal Griggs in glorious Technicolor, picturesque landscapes and an outstanding screenplay by A B Guthrie Jnr and Jack Sher that's packed with Western action, drama and emotion.
The 5' 6" Ladd was bitter that he was overlooked at Oscar time. The film scored six nominations in all, but From Here swept it aside at the Academy Awards to Eternity.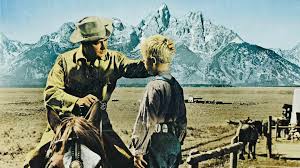 The over-scrupulous filming method brought a planned 48-day shoot into 75 days of filming. So, oddly, for a small, intimate kind of Western, it ended up way over budget and costing a fortune, way over $3million and the Paramount studio considered selling it off. Lucky for them they didn't, as it went on to become a nice little earner.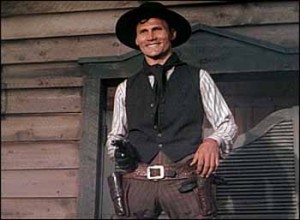 Montgomery Clift and William Holden were the original choices for Shane and Joe. Both actors were too busy with other projects. Lee Aaker was first cast as Joey.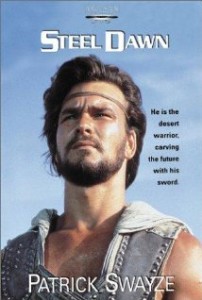 Steel Dawn (1987) with Patrick Swayze is a kind of remake, as is Jean-Claude Van Damme's 1993 Nowhere To Run.
http://derekwinnert.com/high-noon-classic-film-review-115/
© Derek Winnert 2013 Classic Movie Review 229
Check out more reviews on http://derekwinnert.com