Serious Charge *** (1959, Anthony Quayle, Sarah Churchill, Andrew Ray, Cliff Richard) – Classic Movie Review 3953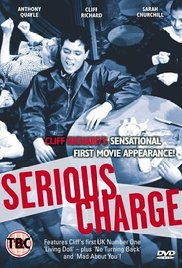 Director Terence Young's 1959 British drama is based on a play by Philip King and really presents a couple of serious charges. Anthony Quayle stars as Howard Phillips, a vicar newly arrived in the town of Bellington. Larry Thompson (Andrew Ray) accuses the vicar of making advances towards him when the vicar accuses the youth of causing a girl's death.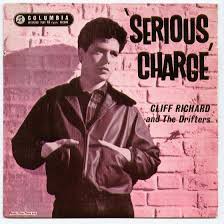 Vengeful Hester Peters (Sarah Churchill), the previous vicar's daughter, maliciously confirms the accusation after she had previously been spurned by Phillips when she wants to be his wife. The Bellington mob sides with Larry and Hester, turning against Phillips, who has a crisis of faith.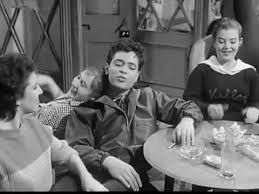 Philip King's once-daring 1950s play becomes an over-intense and of course obviously very dated film, though there is still some dramatic charge to be found here in the screenplay by Guy Elmes and Mickey Delamar.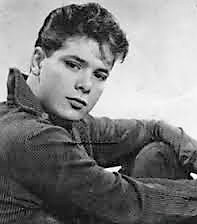 There is also good acting from a top cast, while a plump and surly-looking Cliff Richard makes his film debut as Curly Thompson to sing his early megahit 'Living Doll' and the long-forgotten song 'No Turning Back'. 'Living Doll' by Cliff Richard and The Shadows (then The Drifters), released as a single in a different arrangement as a spin-off from the film, became a British number one and the UK top-selling song of 1959.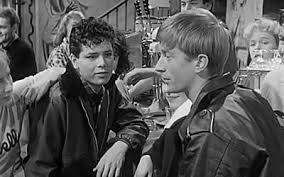 Also in the cast are Irene Browne, Percy Herbert, Noel Howlett, Wensley Pithey, Leigh Madison, Judith Furse, Jean Cadell, Wilfred Pickles Wilfrid Brambell, Olive Sloane and Jess Conrad.
Cliff Richard went on to film Expresso Bongo (1959).
© Derek Winnert 2016 Classic Movie Review 3953
Check out more reviews on http://derekwinnert.com