Serenity **** (2005, Nathan Fillion, Gina Torres, Chiwetel Ejiofor, Summer Glau, Adam Baldwin, Alan Tudyk, Ron Glass) – Classic Movie Review 4329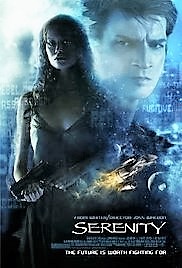 With spirited acting, imaginative handling and a fresh and witty script that rejuvenates all the sc-fi adventure clichés, there is a full load of the liveliest entertainment value in writer-director Joss Whedon's extremely jolly space adventure. It is spun off from Whedon's cult 2002-2003 TV series, Firefly, cancelled after only 14 episodes were made.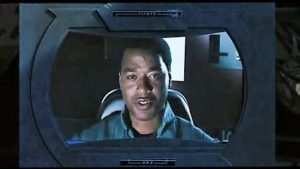 Nathan Fillion makes an ideal hunky hero as Captain Malcolm 'Mal' Reynolds, who steers his loyal crew aboard his transport spaceship Serenity into a firestorm of danger when he shelters a psychic girl called River Tam (Summer Glau), sought by the evil ruling Alliance, led by The Operative (played by a chillingly menacing Chiwetel Ejiofor).
Just getting it all exactly right, this is the movie the original Star Trek films and the second trilogy of Star Wars films should have been. Adam Baldwin is a knockout as the crew bad boy, Jayne Cobb.
© Derek Winnert 2016 Classic Movie Review 4329
Check out more reviews on http://derekwinnert.com