See You in the Morning ** (1989, Jeff Bridges, Alice Krige, Farrah Fawcett) – Classic Movie Review 5769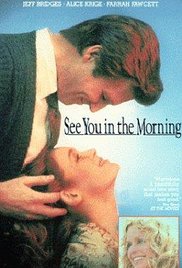 The talented Alan J Pakula directs and writes this attractive up-market 1989 soap opera. But the warm performances and his intelligent dialogue only partly disguise a smug cuteness lurking in the story.
With the chilling words 'We need to talk', beautiful but bored Farrah Fawcett walks out with the kids, leaving her inoffensive husband psychologist Larry Livingstone (Jeff Bridges). They divorce and then three years later Larry meets wonderful young widow Beth (Alice Krige), a woman with two kids of her own. They marry, but then face the problem of erasing bad memories and winning over each other's children, as Beth and her children are still in mourning over their dead husband and father.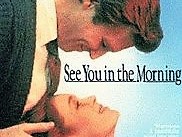 Perhaps because the movie is based on Pakula's own experiences, he is too close to the material and not critical enough of his characters and their predicaments. And also, as with Sophie's Choice, he is so fond of his characters that he does not know when to stop them talking, and the film seems overlong at two hours. And, as director, he is not critical enough of his screenplay.
It is a civilised entertainment and emotional experience, nonetheless, and Bridges makes a charming New Man.
Also in the cast are Drew Barrymore, Lukas Haas, David Dukes and Macaulay Culkin.
Barry Norman, who died on 30 June 2017, at the age of 83, used the title for his last book, 2013's See You in the Morning, a moving account of the loss of his wife Diana.
© Derek Winnert 2017 Classic Movie Review 5769
Check out more reviews on http://derekwinnert.com