School Daze *** (1988, Laurence Fishburne, Giancarlo Esposito, Tisha Campbell, Spike Lee, Ossie Davis, Joe Seneca, Bill Nunn) – Classic Movie Review 893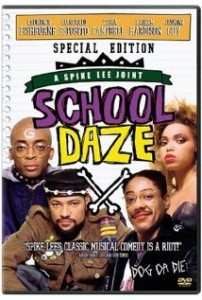 In his second film (after She's Gotta Have It in 1986), from way back 1988, young writer-director Spike Lee gives himself a crucial role as Half-Pint, the newcomer to the Gamma Phi Gamma college fraternity house. Though not actually very popular, he wants to pledge to a popular fraternity at his historically all-black university.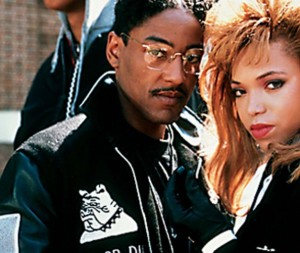 Laurence Fishburne plays Dap, the radical student teacher at the college, in Lee's distinctive comedy musical take on the American fraternity house scene.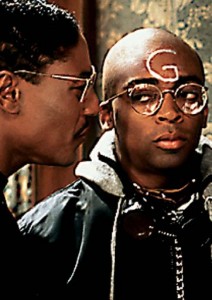 The result that Lee comes up with turns out to be a fresh, fun and fascinating mix of Animal House comedy antics and serious radical politics that somehow works even if you think it kind of shouldn't.
Giancarlo Esposito plays the other key character, Julian, and Ossie Davis is the coach. Also in the cast are Tisha Campbell, Joe Seneca and Bill Nunn.
Bill Nunn died on aged 62. He makes his feature debut here as Grady in fellow Morehouse College graduate Spike Lee's School Daze (after an uncredited walkon as Kitten's bouncer in Sharky's Machine (1981). But he really made his mark in his second film with Lee, Do the Right Thing (1989), playing Radio Raheem. He also acted in lee's Mo' Better Blues (1990) and He Got Game (1998).
© Derek Winnert 2014 Classic Movie Review 893
Check out more reviews on http://derekwinnert