Schindler's List ***** (1995, Liam Neeson, Ben Kingsley, Ralph Fiennes) – Classic Film Review 80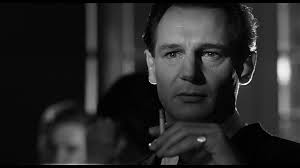 With a total of 12 nominations, Schindler's List won seven Oscars in 1995, including best picture, director, adapted screenplay, cinematography, editing, original score and art direction. After three nominations, Hollywood's greatest living storyteller Steven Spielberg won his long over-due Oscar as Best Director for his overwhelming film based on Australian novelist Thomas Keneally's 1982 Booker Prize-winning novel Schindler's Ark.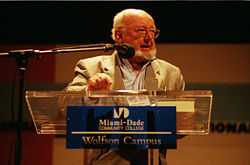 It tells the true story of German industrialist Oskar Schindler, who arrives in Poland after the Nazi invasion. He becomes a Polish businessman who joins the Nazi party to make his fortune and establishes a highly efficient and profitable enamelware business after he takes over a confiscated factory in occupied Krakow.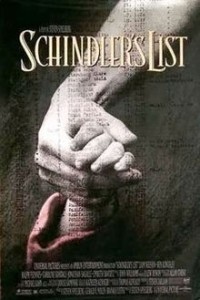 He cynically makes black-market deals and uses cheap Jewish labour from the Warsaw Ghetto, employing such workers as the world-weary Itzhak Stern as his accountant. However, after the Nazis raid the Ghetto and take the Jews into a concentration camp, what starts as blatant profiteering for Schindler dramatically turns into an obsessive crusade to protect his Jewish employees.
Schindler risks his life and spends his fortune, first to protect the Jews on his famous list, then eventually to save more than 1,100 of them from the gas chambers of Auschwitz.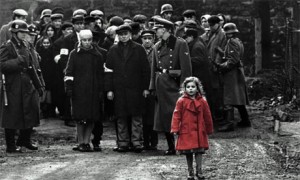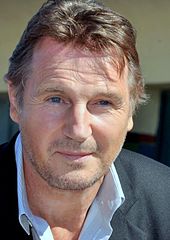 Liam Neeson gives an extremely credible, layered and powerful account of the complicated hero Schindler, a character with a unique mix of charisma and contradictions. Ben Kingsley is also perfectly cast, proving a model of quiet, inner strength as Itzhak Stern, and Ralph Fiennes is hypnotic in the difficult role of SS Commandant Amon Goeth, appallingly chilling and disgusting as the psychotic Nazi monster who runs the concentration camp.
In a fine, literate and effective screenplay, Steven Zaillian makes a great job of the tricky work of adapting Keneally's book for the screen. It ensures that the emotional and moral impact of the film is overwhelming. Directing both small and large sequences with style and conviction, Spielberg is perhaps most inspired when he achieves his big scenes and grand moments in the epic-scale filming style of his inspiration David Lean.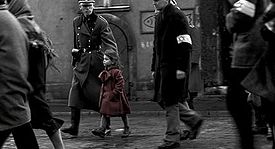 Director of photography Janusz Kaminski's Polish black and white cinematography (with one burst of spot colour) is astonishing throughout. Much of it with hand-held camera, the grainy photography is in realist documentary style, putting you right in there in the frame of the story. Schindler sees a girl in a red coat during the liquidation of the Kraków ghetto and the red coat is one of the few instances of colour used in this predominantly black and white film. Later in the film, Schindler sees her dead body, recognisable only by the red coat she is still wearing.
The girl is portrayed by three-year old Oliwia Dąbrowska. Spielberg asked her not to watch the film until she was 18, but she watched it when she was 11, and was horrified. Seeing the film again as an adult, she said she was proud of her role.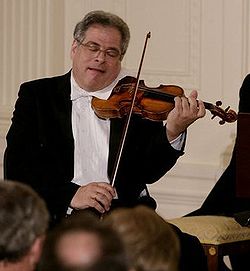 Spielberg's regular composer John Williams comes up with an inspired soundtrack, a haunting violin score, beautifully played by Israeli-American violinist Itzhak Perlman. The Academy awards don't always get it right, but that year they did: Zaillian, Kaminski and Williams, and of course Spielberg, all won deserved Oscars.
I should add that the film is not particularly easy to watch. But, balancing some of the totally depressing, alienating and upsetting events that he depicts, Spielberg emphasises the inspiring message that one individual can make a difference ('Whoever saves one life saves the world entire') and provides a uniquely haunting, memorable and uplifting cinematic experience.
Schindler's List is about celebrating human goodness rather than dwelling the evil it depicts, and this is above all a good film in a world where goodness is hard to come by, then or now.
© Derek Winnert 2013 Classic Film Review 1177
Link to Derek Winnert's home page for more film reviews: http://derekwinnert.com/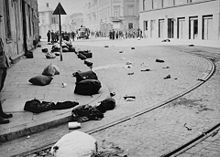 The liquidation of the Kraków Ghetto in March 1943 is the subject of a 15-minute segment of the film.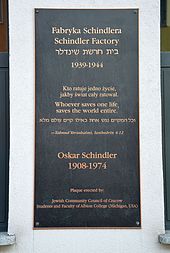 Commemorative plaque at Emalia, Schindler's factory in Krakow.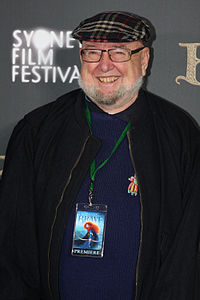 Australian novelist Thomas Keneally is the author of the 1982 Booker Prize-winning novel Schindler's Ark.