Say Anything… **** (1989, John Cusack, Ione Skye, John Mahoney) – Classic Movie Review 4016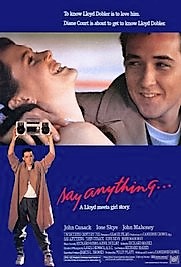 Writer-director Cameron Crowe's fresh and original 1989 teenage comedy drama stars John Cusack as Lloyd Dobler, a self-assured, underachieving loner teen who has set his eyes on a couple of prizes – kickboxing and the beautiful class brainbox, Diane Court (Ione Skye).
And so love is in the air – but she has won a scholarship to England and her over-protective divorced father (John Mahoney) persuades her to break off the relationship. High school senior Lloyd has to try to win Diane's heart before she leaves for England.
This superior and endearing movie coasts smoothly on the attractive playing from the stars.
The always engaging film is sweetly and wittily written by talented début director Crowe, who went on to bigger things with Jerry Maguire in 1996.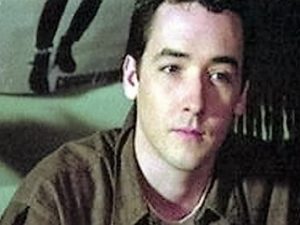 John Cusack's real sister Joan plays his sister in an uncredited cameo. Also in the cast are Lili Taylor, Amy Brooks, Pamela Adlon [Segall], Jason Gould, Loren Dean, Bebe Neuwirth, Eric Stoltz, Chynna Phillips, Joanna Frank, Glenn Walker Harris Jr, Polly Platt, Jeremy Piven, Gloria Cromwell, Patrick O'Neill and Lois Chiles.
The line 'I gave her my heart and she gave me a pen' was voted one of the 100 Greatest Movie Lines in 2007.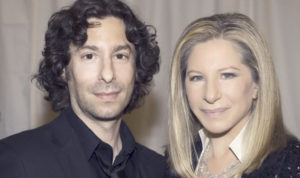 Jason Gould is the son of Barbra Streisand and Elliott Gould. With only half a dozen movies to his credit, in 2001 he said: 'I still act. I admit I haven't pursued it with the intensity of some young actors, probably because I grew up around the business.'
© Derek Winnert 2016 Classic Movie Review 4016
Check out more reviews on http://derekwinnert.com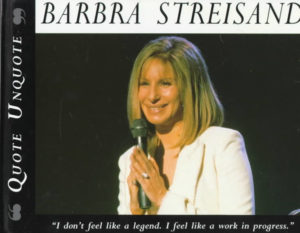 Derek Winnert is the author of Barbra Streisand Quote Unquote.