Saving Silverman * (2001, Jason Biggs, Steve Zahn, Jack Black, Amanda Peet, Amanda Detmer) – Classic Movie Review 4018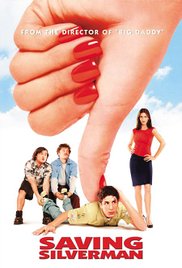 Steve Zahn and Jack Black star as high school buddies Wayne (Zahn) and J D (Black), who devise a fiendish plan to save their friend Darren Silverman (Jason Biggs) from marrying the wrong woman, controlly Judith (Amanda Peet), who demands that he ditch them as his friends. Their plan involves abducting Judith, pretending that she is dead and getting Silverman attached to nice, religious Sandy (Amanda Detmer) instead.
Despite the very good, likeable cast, director Dennis Dugan's by and large charmless and unfunny 2001 sex comedy has a bad vibe and really does scrape the barrel for this teen genre and hit rock bottom.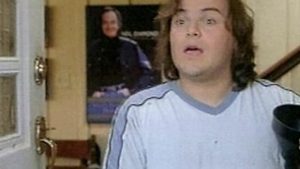 Written by Hank Nelken and Greg DePaul, it runs 90 minutes, with the Special Edition at 93 minutes and the R-rated video edition at 96 minutes.
Also in the cast are R Lee Ermey as the Coach, Neil Diamond as himself, Kyle Gass, Norman Armour, Colin Foo, Chris Logan and Brett Armstrong.
It is also known as Evil Woman.
Biggs and Detmer also starred in Boys and Girls (2000).
© Derek Winnert 2016 Classic Movie Review 4018
Check out more reviews on http://derekwinnert.com