Santa Claus: The Movie *** (1985, Dudley Moore, John Lithgow, David Huddleston, Burgess Meredith, Judy Cornwell, Jeffrey Kramer, Melvyn Hayes, Don Estelle) – Classic Movie Review 518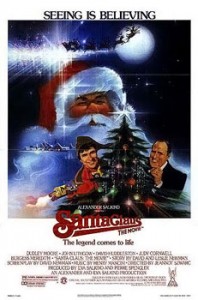 This genial and lavish seasonal fantasy comes from producer Alexander Salkind and writers David and Leslie Newman (all from the 1978 Superman movie). It was filmed at the 007 stage at Pinewood Studios, Buckinghamshire, England. Real deer were trained to pull the sleigh!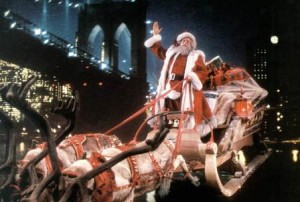 The always amiable Dudley Moore gives an appealing turn, capering about to all our hearts' contents as the head elf Patch, the sidekick to Santa Claus (David Huddleston) in director Jeannot Szwarc's charming 1985 family favourite. It wasn't a box-office hit at the time and was reviewed by some as a Christmas turkey. But it entertains happy audiences every year on TV, especially pleasing the kids, and it's hard to know why it produced such critical vitriol and box-office antipathy.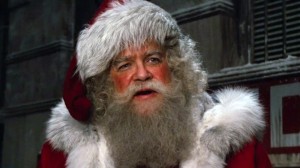 Nothing ever matches the engaging opening half, set hundreds of years ago, in which the old man who becomes Santa is given immortality and chosen to deliver toys to all the children of the world.
The film then moves into the modern world, in which Patch goes solo freelance and falls in with evil toy manufacturer BZ (John Lithgow). BZ wants to corner the world market in toys and of course eliminate the need for poor old Santa Claus, making him redundant.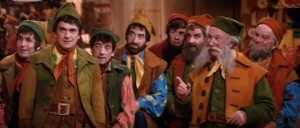 The movie has a lovely cast who are all up for it. Burgess Meredith (taking over from James Cagney who was too weak to film the role written for him) is Ancient Elf, Judy Cornwell is Anya Claus, Jeffrey Kramer is Towzer and TV's It Ain't Half Hot Mum stars Melvyn Hayes and Don Estelle are Goober and Groot.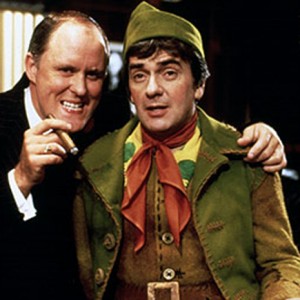 Its huge ($50million) budget paid for a gorgeous production with breathtaking sets. And the Henry Mancini score and five new songs with lyrics by Leslie Bricusse are particularly appealing – Every Christmas Eve (sung by Aled Jones), Making Toys, It's Christmas Again, Patch! Natch! and Thank You, Santa!. Sheena Easton performs Christmas All Over the World and Kajagoogoo perform Nick Beggs's Shouldn't Do That. Everybody goes to it with zest and enthusiasm.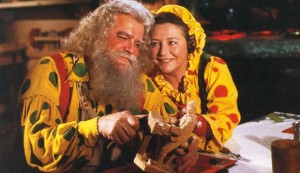 Even if the first half is much the better, this sweet, cute film is always more than entertaining enough to keep children and seasonally tolerant adults entirely contented and in a jolly good mood around Christmas time.
Bird impersonator Percy Edwards provides the voice of the reindeer.
, aged 66, from pneumonia related to his incurable progressive supra-nuclear palsy.
, aged 85, after roles in Blazing Saddles, The Big Lebowski and the 2005 The Producers.
© Derek Winnert 2013 Classic Movie Review 518
Check out more reviews on http://derekwinnert.com/