Sanjuro [Tsubaki Sanjûrô] ****½ (1962, Toshirô Mifune, Tatsuya Nakadai, Keiju Kobayashi) – Classic Movie Review 4925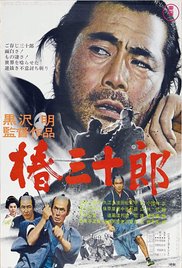 Co-writer/ director Akira Kurosawa is in a much lighter mood for his follow-up to Yojimbo. But it is another thrilling action-filled samurai action adventure, with the great Toshirô Mifune on his best form in the title role of Sanjûrô Tsubaki, a travelling samurai who teaches a lesson to both would-be warriors and women.
Kurosawa conjures up startling back and white visuals and images in the widescreen process, with the help of cinematographers Takao Saitô and Fukuzô Koizumi. And a little unlikely self-mocking larky humour leavens the picture's typically robust tone and lusty fighting.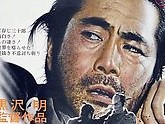 With the screenplay based on a novel by Shûgorô Yamamoto, it may be just a shade less exciting than Yojimbo, but it is still a Japanese masterpiece and a must for all aficionados.
It runs 96 minutes, is released by Toho, is written by Akira Kurosawa, Ryûzô Kikushima and Hideo Oguni, is shot in widescreen black and white by Takao Saitô and Fukuzô Koizumi, is produced by Ryûzô Kikushima and Tomoyuki Tanaka, and is scored by Masaru Satô and designed by Yoshirô Muraki.
Also in the cast are Tatsuya Nakadai, Keiju Kobayashi, Takashi Shimura, Yûzô Kayama, Reiko Dan, Kamatari Fujiwara and Takakao Irie.
© Derek Winnert 2017 Classic Movie Review 4925
Check out more reviews on http://derekwinnert.com