Rush **** (2013, Chris Hemsworth, Daniel Bruhl) – Movie Review

I really got a rush out of Rush. It's really fast and furious, precision handled and a quirky labour of love.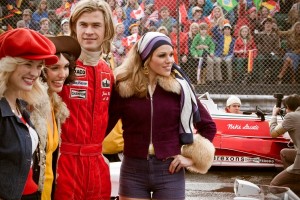 Chris Hemsworth is excellent as 70s British racing driver James Hunt, a charismatic playboy, and Daniel Bruhl is outstanding as his stern, methodical Austrian opponent Nikki Lauda.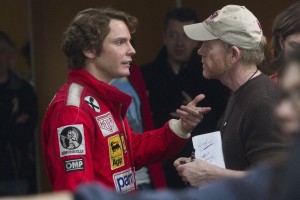 This real-life sports biopic of the contrasting sportsmen gets suitably top-gear writing from clever British screenwriter Peter Morgan and revved-up direction by surprise choice Ron Howard too. They worked together on Frost/Nixon, and this movie's in the fine class of that one rather than the plodding class of Howard's previous sports movie, the flabby boxing film Cinderella Man.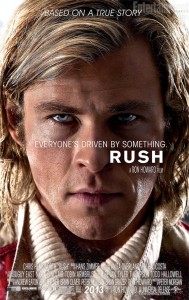 This jet-propelled movie's all about the need for speed and burning round the tracks in the 70s Formula 1 world, as you'd expect, and it tackles that part of the job in confidence and style. But there's plenty of human drama too and good dialogue as well, and that's what give this film its class and elevates it above the TV movie status a story like this would normally have.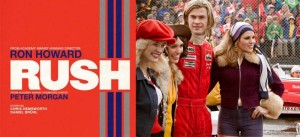 It's intriguing and involving to watch as merciless rivals Hunt and Lauda not only fight it out on the tracks and in person, but somehow eventually move on to come to an understanding and respect for each other. Men of different worlds and opposite temperaments, they can eventually put aside their bitter rivalry for respect for each other. That's true sportsmanship, of course, but then this was the 70s.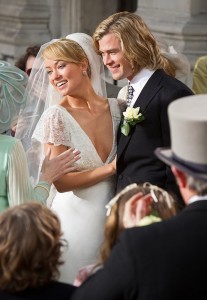 Hemsworth isn't really much like Hunt, but he plays the boasting, devil-may-care, womanising, big-ego thing to absolute perfection. OK, he's way too Aussie both in looks and in speaking, but he has a very good crack at looking and sounding like Hunt. But Bruhl proves the better actor here, finally in a meaty part again that suits him and has huge substance. Well done, Dan!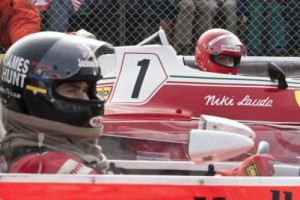 Filmed by Oscar-winning British cinematography genius Anthony Dod Mantle (Slumdog Millionaire), the race sequences are truly intense, mixing the new footage with the period archive material seamlessly and quite brilliantly.
Just great! Thank God for fast cars!
(C) Derek Winnert 2013 derekwinnert.com