Rules of Engagement *** (2000, Tommy Lee Jones, Samuel L Jackson, Ben Kingsley, Guy Pearce, Blair Underwood, Bruce Greenwood, Anne Archer) – Classic Movie Review 957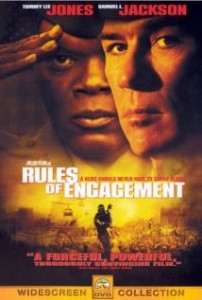 Director William Friedkin's sharply handled, well-acted, sometimes exciting 2000 movie is an intriguing, intelligent and provocative mix of action movie, courtroom drama, ethical discussion and morality tale.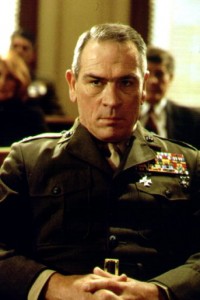 An embittered Vietnam veteran-turned-small-time-lawyer, Colonel Hayes Hodges (Tommy Lee Jones), reluctantly defends a former comrade-in-arms, Colonel Terry Childers (Samuel L Jackson), accused of the massacre of 83 Yemeni citizens after ordering his men to fire on an armed mob in the course of evacuating the US ambassador (Ben Kingsley) and his family.
Hodges will have to go up against the service to defend Childers, but he can't refuse Childers because he heroically saved his life back in Vietnam, where he was wounded in combat.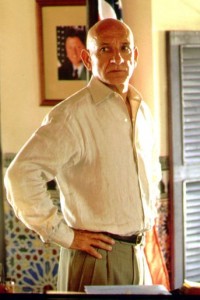 Jones and Jackson are excellent value, and Guy Pearce is very good as the prosecutor, Major Mark Biggs. Blair Underwood (Captain Lee) and Bruce Greenwood (as National Security Advisor Bill Sokal) also star, along with Anne Archer, Philip Baker Hall, Dale Dye, Amidou, Mark Feuerstein and Richard McGonagle.
© Derek Winnert 2014 Classic Film Review 957 derekwinnert.com