Ruby Gentry **** (1952, Jennifer Jones, Charlton Heston, Karl Malden) – Classic Movie Review 3976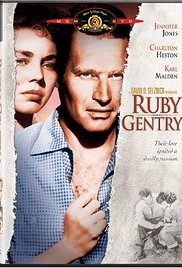 Director King Vidor's 1952 all-action romantic drama is brilliantly kitsch and preposterous, just bursting with enjoyably over-heated Fifties-style intrigue, sex and violence. It is an unkind label, but it is a trash classic.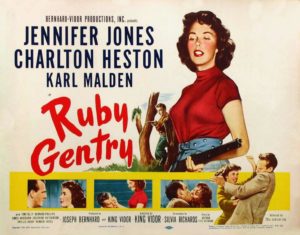 Jennifer Jones stars as poor but sultry beauty Ruby Corey, raised as a tomboy in North Carolina's swamp-lands. Ruby is jilted by her aristocratic true love, Boake Tackman (Charlton Heston), who marries a rich girl. So she weds her rich foster father Jim Gentry (Karl Malden), a recently widowed older man, by way of revenge.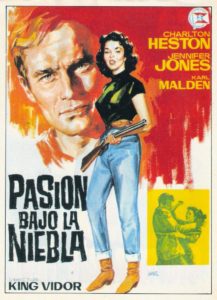 When Malden's character Jim suddenly vanishes after he dies in an accident, the townsfolk blame Ruby. She is accused of murder, and then there follows a rape and a shootout. The new richly Ruby takes revenge on the townsfolk by demanding payment of their debts and loans. Of course, she still carries a torch for Boake Tackman.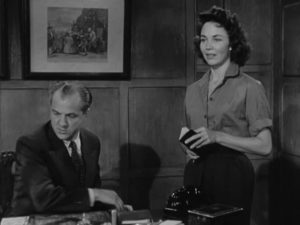 Vidor directs this deliciously tasty romp in his characteristic bravura fashion and there are flickerings of passion in the acting. The result is a sparkly costume-jewellery gem of a movie, with lots of glitter and little real worth or value, semi-precious but not actually valuable.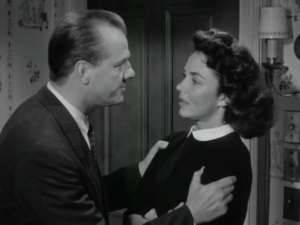 Sylvia Richards's screenplay, based on the story by Arthur Fitz-Richard, may lack substance, but it has pretty much everything else.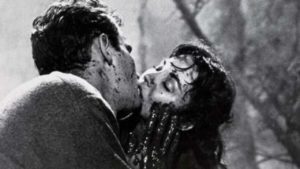 Also in the cast are Josephine Hutchinson, Tom Tully, James Anderson, Barney Phillips, Phyllis Avery, Herbert Heyes, Myra Marsh, Charles Cane, Sam Flint, Frank, Wilcox, Peter Adams, Edgar Dearing, Bill Walker, Dayton Lummis, Selmer Jackson, Thomas Browne Henry and George Fields.
© Derek Winnert 2016 Classic Movie Review 3976
Check out more reviews on http://derekwinnert.com