Roxie Hart **** (1942, Ginger Rogers, Adolphe Menjou, George Montgomery, Helene Reynolds, Iris Adrian, Nigel Bruce, Phil Silvers) – Classic Movie Review 3974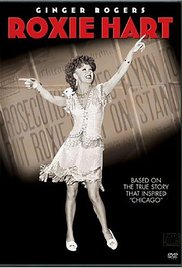 Director William A Wellman's winning 1942 showbiz satirical comedy stars Ginger Rogers in an exciting, rousing performance as Roxie Hart, a trashy Twenties Chicago singer-dancer who seeks out sensational press headlines by confessing to murdering her unfaithful boyfriend. The film is dedicated to all the beautiful women in the world who have shot their men full of holes out of pique!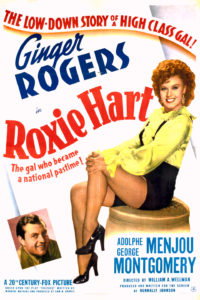 Roxie risks this fake confession even though the murder was committed by her husband Amos (George Chandler), after she is told that a jury in Cook County will not convict a woman. She thinks this gamble will kick start her show business career.
Adolphe Menjou is also stupendous as Billy Flynn, the tricky lawyer who defends her, Helene Reynolds amuses as Velma Wall, the fellow jailbird who grabs the limelight, Iris Adrian is fun as 'Two-Gun' Gertie Baxter, and Montgomery is fine and dandy as Homer Howard, the newsman who falls for Roxie while covering her trial.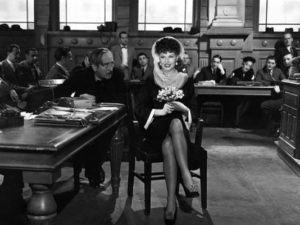 At just 75 minutes, it is commendably short, sharp and snazzy, with lots of theatrical razzle dazzle and showbiz pizzazz throughout and dynamic, snappy direction by Wellman. Producer/screen-writer Nunnally Johnson adapts the stage play Chicago by Maurine Dallas Watkins, and the play and film became the basis of the great hit Broadway musical show Chicago, a hit in the Seventies and again in the Nineties. It was filmed as Chicago in 2002.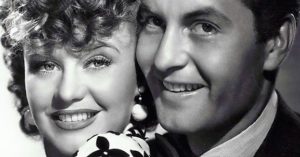 Also in the cast are Lynne Overman, Nigel Bruce, Spring Byington, Sara Allgood as jail boss Mama Morton, William Fawley, Phil Silvers, Morris Ankrum, Milton Parsons and Billy Wayne.
Unexpectedly, Stanley Kubrick named this as one of his ten all-time favourite films but then we knew he had good taste.
© Derek Winnert 2016 Classic Movie Review 3974
Check out more reviews on http://derekwinnert.com