Route Irish **** (2010, Mark Womack, Andrea Lowe, John Bishop, Geoff Bell) – Classic Movie Review 3968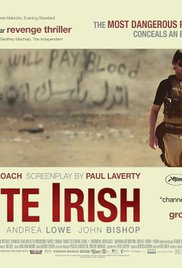 Ken Loach's excitingly labyrinthine and darkly harrowing revenge and conspiracy thriller has plenty of the viscerally powerful impact we expect of the director.
An excellently cast Mark Womack relishes a stonking star role as ex-soldier Fergus, who is devastated when he learns back home in Liverpool that his lifelong friend Frankie (John Bishop) has been killed while working for a private security firm in post-war Iraq.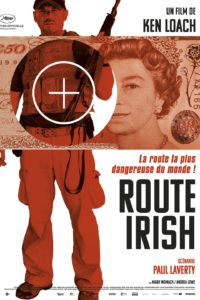 Paul Laverty's typically intelligent and provocative script follows in fascinatingly intricate detail the dark and dangerous path the ragingly angry Fergus takes to find out exactly what happened to Frankie on Route Irish, the perilous road between Baghdad's Green Zone and its airport.
It is all so credible and painful that it actually hurts to watch. And that is a great credit to the distinguished team of Loach and Laverty, who previously co-operated on Sweet Sixteen (2002), The Wind That Shakes the Barley (2006) and Looking for Eric (2009).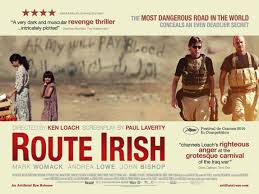 Also in the  cast are Andrea Lowe, Jack Fortune, Najwa Nimri, Talib Rasool and Geoff Bell.
Loach reunites with cinematographer Chris Menges, who worked on several of his films, including, most famously, Kes (1969). Shooting took place in Liverpool with one week in Jordan standing in for Iraq.
© Derek Winnert 2016 Classic Movie Review 3968
Check out more reviews on http://derekwinnert.com