Rome Express ***** (1932, Conrad Veidt, Gordon Harker, Esther Ralston, Joan Barry, Harold Huth, Cedric Hardwicke, Frank Vosper, Hugh Williams, Muriel Aked, Donald Calthrop, Finlay Currie) – Classic Movie Review 4023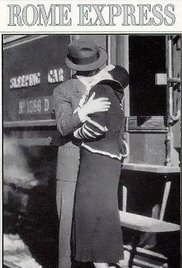 Director Walter Forde's tremendous 1932 movie is a classic British train thriller, a precursor to Hitchcock's The Lady Vanishes, set aboard the trans-Europe express, whose passengers include various dastardly spies, art thieves and blackmailers. It is the granddaddy of all train thrillers.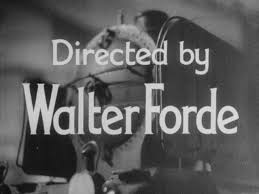 Among the personnel on this train of fools are the mysterious Zurta (Conrad Veidt) and the dashing Tony (Hugh Williams), both of them crooks chasing Poole (Donald Calthrop), who has done the dirty on them over a painting. Then there is Sam (Finlay Currie), who is the personal publicist to American movie star Asta Marvelle (Esther Ralston).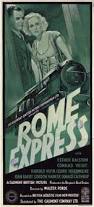 Meanwhile horrid rich philanthropist Alistair McBane (Cedric Hardwicke) gives a hard time to his meek little minion Mills (Eliot Makeham). And there is Gordon Harker's Tom Bishop, a suburban golfing maniac. Plus, on the acting front, there are also Joan Barry, Harold Huth, Frank Vosper, Muriel Aked and Eliot Makeham.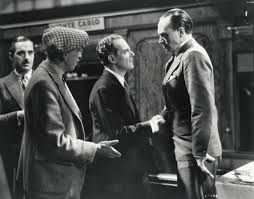 Despite a few technical wobbles because of its great age, this vintage entertainment is still astonishingly good fun thanks to the finely honed screenplay (based on a story by Clifford Grey), the played-to-the-hilt performances and the express-speed direction of Forde, mixing the comedy and crime in a perfect cocktail. Acting-wise, of course, the silky Veidt effortlessly steals the show.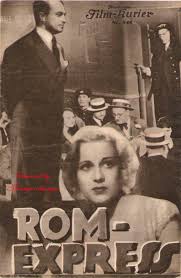 The screenplay is by Clifford Grey, Frank Vosper, Ralph Stock and Sidney Gilliat (one of the writers of  The Lady Vanishes).
It was remade as Sleeping Car to Trieste (1948), in which Finlay Currie reappears, this time as the horrid rich man, Alistair McBane. See also Night Train to Munich (1940).
© Derek Winnert 2016 Classic Movie Review 4023
Check out more reviews on http://derekwinnert.com