Romancing the Stone **** (1984, Michael Douglas, Kathleen Turner, Danny DeVito, Alfonso Arau, Manuel Ojeda, Zack Norman) – Classic Movie Review 4085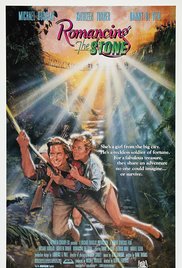 Director Robert Zemeckis's sparkling 1984 comedy adventure stars Michael Douglas, the actor-producer with the Midas touch in the Eighties and Nineties, who strikes box-office gold gold again with this spoofy action adventure tale, written by Diane Thomas.
Kathleen Turner also stars as Joan Wilder, a mousy hit romance fiction writer who gets caught up in a real-life plot after her sister Elaine (Mary Ellen Trainor) is kidnapped by an art thief (Zack Norman) and his dastardly sidekick (Danny DeVito). So Turner's Joan flies to Colombia, where she is rescued from vicious corrupt Colombian cop Zolo (Manuel Ojeda) by dashing drifter Jack Colton (Douglas), who unwillingly helps her look for her sister. Joan has been sent a treasure map through the post from her recently murdered brother-in-law and Zolo will stop at nothing to get it.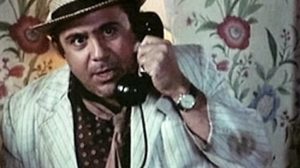 With danger everywhere and not a moment for the characters or the audience to stop and think, the hectic pace keeps the attention riveted and the dynamism turned up to a maximum, while the romantic stars form a highly engaging, attractive team – though perhaps Turner looks too tough to need rescuing. DeVito is a little scene stealer as usual, as Ralph.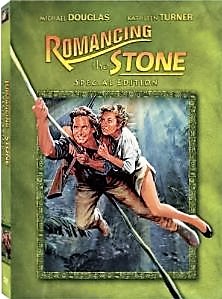 Based on the novel by Joan Wilder, Romancing the Stone is a whole lot of easy-going fun, even if it is not quite in the Indiana Jones class. Also in the cast are Alfonso Arau, Holland Taylor, Eve Smith, Joe Nesnow, José Chevez, Camillo Garcia, Rodrigo Puebla and Ted White.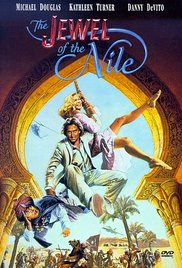 The three stars reunited for the 1985 sequel The Jewel of the Nile and later for a different kind of movie, The War of the Roses in 1989.
© Derek Winnert 2016 Classic Movie Review 4085
Check out more reviews on http://derekwinnert