RoboCop 3 ** (1993, Nancy Allen, Robert John Burke, Mario Machado, Rip Torn) – Classic Movie Review 810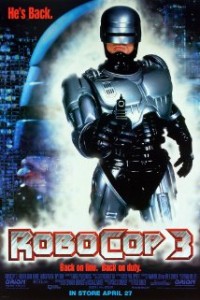 In director Fred Dekker's 1993 second sequel, Robert [John] Burke takes over from Peter Weller as the cyborg cop, who this time takes on ruthless developers who want to evict people on the land they've taken.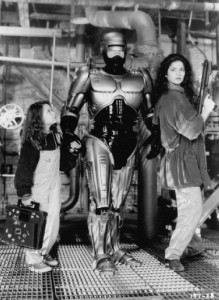 Without original star Peter Weller and with considerably less violence than before, it seems much less exciting and was hugely less popular. But Burke makes a fair substitute as Robo, the story's not bad, the action good and the dark humour quite witty.
Karen Allen is back again as Officer Anne Lewis, along with a handful of the original cast and Rip Torn heads a notable support cast. And of course it's a must-see as the final part of the RoboCop trilogy, following RoboCop and RoboCop 2.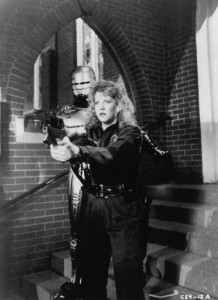 There followed a TV series with Richard Eden in 1994-95 and a miniseries of four films with Page Fletcher in 2000 before the spectacular remake RoboCop in 2014 with Joel Kinnaman, reviving the franchise.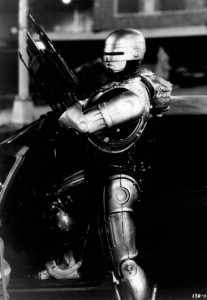 Allen, Robert DoQui (Sgt. Reed), Felton Perry (OCP's Johnson), Mario Machado (news anchor Casey Wong) and Angie Bolling (Murphy's wife) are the only actors to appear in all three original RoboCop movies.
© Derek Winnert 2014 Classic Film Review 810 derekwinnert.com