RoboCop *** (2014, Joel Kinnaman, Gary Oldman, Michael Keaton, Samuel L Jackson, Abbie Cornish, Jackie Earle Haley, Jay Baruchel) – Movie Review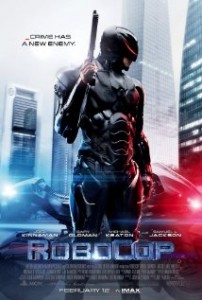 First of all, Paul Verhoeven's 1987 futuristic action thriller is a cracking classic that didn't need remaking. But, that said, if you must remake it, director José Padilha's movie is the way to go.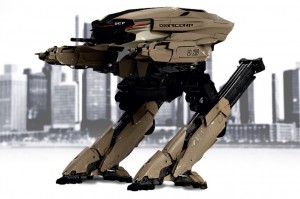 Swedish star Joel Kinnaman (Easy Money, 2010) is totally excellent as good, dad good cop Alex Murphy in 2028 Detroit, who is critically injured in a car-bomb blast and left for dead. Michael Keaton also does a grand job as the quirky villain, the plausible head of the evil multinational conglomerate OmniCorp, who sees Kinnaman as their guy for a part-man, part-robot police officer to clean the scum off America's streets.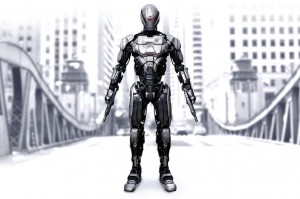 The two other plum roles go to Gary Oldman as the conflicted scientist who can bring all this new technology about, Dr Dennett Norton, who's initially forced to dance to Keaton's tune, and Samuel L Jackson as the TV star with all the news and opinions the authorities will allow his to air.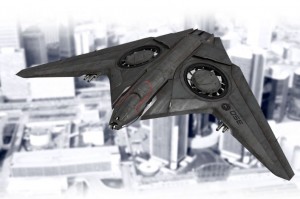 The science, the social comment and the media satire, as well as the action and human dimension, are all effectively taken care of in Joshua Zetumer's above-average, intelligent script, based on the 1987 screenplay. It's surprisingly powerful and hits the spot exactly most of the time.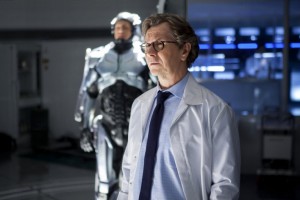 Padilha's film didn't need to be two hours long (the original's 103 minutes, which is about right), but it still grips most of the way. The reason for a remake must lie in today's visual effects, and, in a film costing $100 million with actors rather than stars, the effects are lavishly and lovingly taken care of. This is a movie that really does look striking throughout, thanks to the director's imagination, Lula Carvalho's cinematography and Martin Whist's production designs.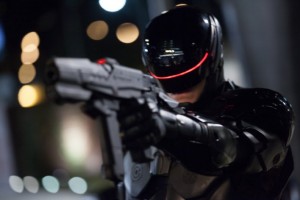 The best thing here is we get to see Kinnaman most of the time. He's not just a pair of lips under a helmet, like he was in Peter Weller's day. Though it has to be said, both actors have great lips. This keeps Kinnaman is the frame as a person and character this time, not just the killing machine Robo was in Weller's day.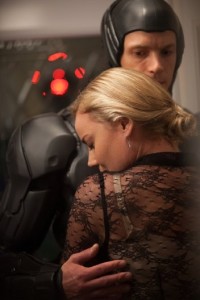 Not that Kinnaman doesn't do much killing. He's a very busy boy, tracking down and despatching all the scum. Kinnaman could have a good future in Hollywood if he wants. He'd certainly be a welcome presence in LA.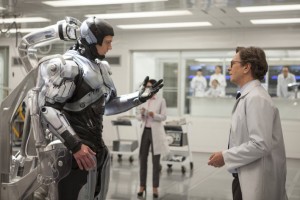 It's nice the slightly offbeat casting of the real actors pays off. Oldman and Keaton are as good as they ever have been.  It's very happy-making they have so much to do and do it so well. Jackson's nice and splashy, though a bit of editing of his scenes would be good. He does get one the film's few big laughs though. Generally this is a movie that takes itself very seriously and that, for once, pays off.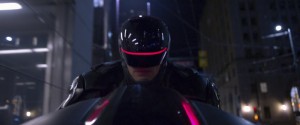 Abbie Cornish (as Kinnaman's wife, nearly widow) Jackie Earle Haley, Jay Baruchel, Marianne Jean-Baptiste (head cop) and Jennifer Ehle don't make such a big splash, but then their roles are much smaller and less significant. Some of these roles, especially Cornish and Jean-Baptiste's could have been beefed up, but that would have even more running time, and less time for boys' toys and manly, or at least half-manly, action.
And of those there are aplenty.
http://derekwinnert.com/robocop-1987-classic-film-review-808/
http://derekwinnert.com/robocop-2-1993-classic-film-review-809/
http://derekwinnert.com/robocop-3-1993-classic-film-review-810/
© Derek Winnert 2014 Movie Review derekwinnert.com