River's Edge **** (1986, Crispin Glover, Keanu Reeves, Ione Skye, Roxana Zal, Daniel Roebuck, Dennis Hopper) – Classic Movie Review 5132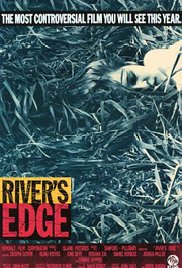 Director Tim Hunter's notable 1986 cult success boasts outstanding, memorable eccentric acting turns from Dennis Hopper as Feck, a crippled drugs supplier, and Crispin Glover as Layne, a crazy customer.
Neal Jimenez is the writer of this bleak and upsetting tale of dislocated California teenagers who find out that their unrepentant, high school slacker buddy Samson (Daniel Roebuck) has killed his girlfriend, another one of the high school group, at the river's edge, when he lets his friends in on the secret.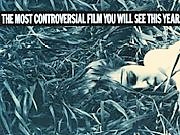 Based on a real-life incident, Jimenez's intelligent screenplay, with its hints of dark humour, is performed to very considerable advantage by the good cast, who include Keanu Reeves, Ione Skye [Leitch] and Roxana Zal. Jimenez says 'the incident is merely the inspiration for the screenplay'.
Also in the cast are Tom Bower, Constance Forslund, Leo Rossi, Jim Metzler, Tammy Smith, Joshua Miller, Josh Richman and Phil Brock.
Jimenez read the story of the real-life incident in a newspaper while visiting friends. As an English major at Santa Clara University, he then wrote the screenplay and handed it to his teacher .
Jimenez wrote and directed The Waterdance (1992). Tim Hunter directed The Saint of Fort Washington (1993).
© Derek Winnert 2017 Classic Movie Review 5132
Check out more reviews on http://derekwinnert.com