Rings * (2017, Matilda Lutz, Alex Roe, Johnny Galecki, Vincent D'Onofrio) – Movie Review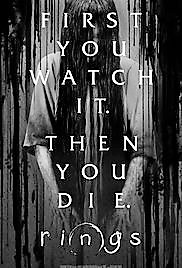 Director F Javier Gutiérrez's lame and struggling 2017 supernatural horror movie is an incoherent, arbitrary and pointless reboot of The Ring (2002) and The Ring Two (2005). Since there is no sign of original series star Naomi Watts, it is a reboot rather a sequel. Rings really is quite bewildering, it doesn't light any sparks and wastes Johnny Galecki and Vincent D'Onofrio as a creepy college teacher and an even creepier blind ex-priest.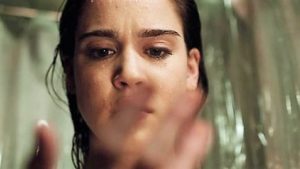 Matilda Lutz and Alex Roe are the hapless young people Julia and boyfriend Holt struggling to survive the seven-day curse of the 'watch this video and you will die' thing. The script has an awful problem dragging videos and VCRs into 2017, but really that's the least of its problems.
Even Galecki and D'Onofrio can do nothing with it in misjudged performances in nothing roles. Lutz and Roe are OK under the circumstances, and Gutiérrez makes an attempt to make it look a bit smart and classy, at least.
© Derek Winnert 2017 Movie Review
Check out more reviews on http://derekwinnert.com