Richie Rich [Ri¢hie Ri¢h] ** (1994, Macaulay Culkin, John Larroquette, Edward Herrmann, Jonathan Hyde, Christine Ebersole) – Classic Movie Review 5770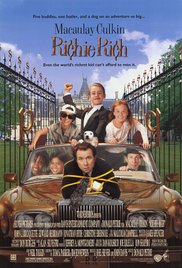 Director Donald Petrie's 1994 comedy stars John Larroquette as Rich Industries' top executive Laurence Van Dough, who plots to try to separate the world's richest boy Richie Rich (Macaulay Culkin, aged 14) from his wealth. This palatable, mostly entertaining children's comedy movie is based on a comic book story by Neil Tolkin.
Culkin does well, and there are good performances all round, especially from Edward Herrmann and Christine Ebersole as the kid's parents and Jonathan Hyde as his posh English gentleman's gentlemen, Cadbury.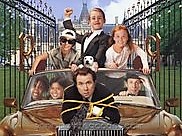 If only Tom S Parker and Jim Jennewein's screenplay was a bit funnier and Petrie's direction a little sparkier.
Also in the cast are Michael McShane, Chelcie Ross, Mariangela Pino, Stephi Lineberg, Michael Maccarone, Joel Robinson, Jonathan Hilario, Reggie Jackson, Claudia Schiffer and Stacy Logan.
This, The Pagemaster (1994) and Getting Even with Dad (1994) were Culkin's last movies as a kid: he didn't film again till Party Monster in 2003.
© Derek Winnert 2017 Classic Movie Review 5770
Check out more reviews on http://derekwinnert.com