The Paperboy ***½ (2012, Zac Efron, Nicole Kidman, Matthew McConaughey, John Cusack, Macy Gray, Scott Glenn) – Movie Review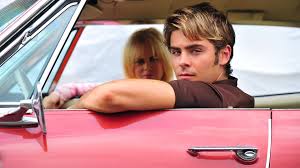 Zac Efron and Nicole Kidman sizzle in this engrossing, devious Deep South 2012 erotic pulp thriller, set in the bad ol' days of 1969. Admittedly, it's not much of a mystery plot, very thin really, but the stylish film-making, atmospheric locations and classy acting by a fine ensemble disguise it perfectly. The film's as over-wrought and trashy as most of its characters, but what's wrong with that?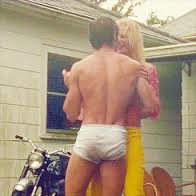 Zac's the swim champ paper delivery boy of the title, who, along with his adored, sexually troubled older brother Matthew McConaughey, a reporter for the Miami Times, investigates the case of a Death Row prisoner (John Cusack) who seems like a backwoods maniac but says that he didn't kill the local fat, racist sheriff.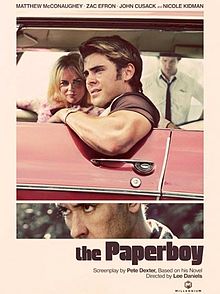 Then, also in the Louisiana swamps, there's Kidman as the local blonde slut engaged to Cusack, Macy Gray as a loveable cook/maid, Scott Glenn as the brothers' newspaper boss dad, a man with a bad British accent (David Oyelowo) and alligators. Yes, everybody's cast quite noticeably and cannily against type (apart from the alligators of course), and that kind of casting sometimes works nicely, as it does here.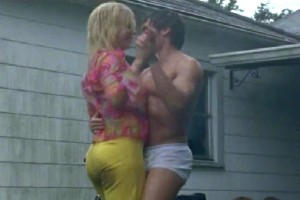 Based on Peter Dexter's novel, and with a screenplay by the director Lee Daniels (Precious [2009]), the mystery doesn't so much deepen as muddy, as unfortunately the plot doesn't actually thicken. It's like that gravy you make from a packet that just won't quite come together in consistency or taste but you're going to use it anyway.
It's not a great thriller plot to be honest, and you always feel at least one step ahead of its 'shock' revelations. But that proves entirely OK here for an entertaining hour and three quarters in the company of some talented people, where you never once feel like looking at your watch.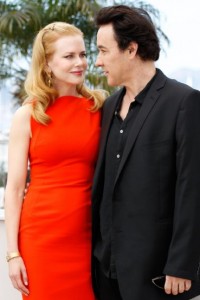 I'm fond of old-time mysteries, and we don't get many of them any more on screen. They seem to sell a lot of paperbacks, though, so there's a big market out there for them when they're well done. This one is very kind of John Grisham, and it's not really that much worse than any of the movies made from his stuff, The Firm (1993), say, or A Time to Kill (1996, with McConaughey) or Runaway Jury (2003, with Cusack).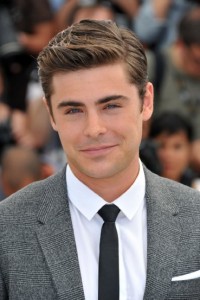 A key step in Efron's game plan to ditch his teen fans base and gain a grown-up one, this is extremely adult entertainment, with lashings of sex, language and violence, some of it well weird. Efron has always been a good actor, as his work before the High School Musical series shows. But it's real hard to shake off the image the public first know you for and it's hard too, when you're pretty, to shake off the public misperception that you can't act and only get work as a pinup.
Efron is a hard, conscientious worker too and that hopefully, along with the talent and a good agent, should see him have the long career he deserves when he ceases to look quite as cute as he does now.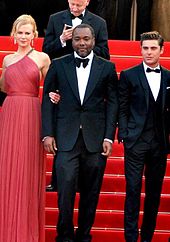 I've heard a lot of people grumbling about the lack of quality of this movie. But director Lee Daniels was nominated for the Palme D'Or at the 2012 Cannes Film Festival (where it was booed and laughed at by connoisseurs of great movies) and Kidman nominated for Golden Globe and Screen Actors Guild awards.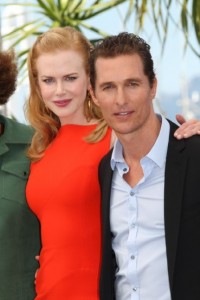 I'm sure it's annoying and unhelpful to be an also-ran, but it's also a suggestion of the kind of quality on show here. And, if you want to enjoy the once in a lifetime experience of Kidman peeing on Efron, this is the film for you. (To be fair, he has just been stung by stingrays!)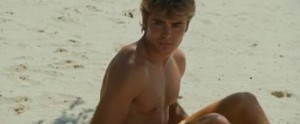 By the way, Peter Dexter had quite a burst of creativity in the movies, back in the Nineties, with works as diverse as Paris Trout (1991), Wild Bill (1995), Mulholland Falls (1996) and Michael (1996), the John Travolta angel film. Kudos to him then.
Singer Mariah Carey wrote and recorded a song titled Mesmerised for the film's soundtrack.
http://derekwinnert.com/the-firm-1993-tom-cruise-gene-hackman-jeanne-tripplehorn-classic-movie-review-1536/
http://derekwinnert.com/runaway-jury-2003-hackman-hoffman-cusack-classic-film-review-902/
http://derekwinnert.com/a-time-to-kill-1996-matthew-mcconaughey-classic-film-review-1015/
© Derek Winnert 2013 derekwinnert.com