Rentadick * (1972, James Booth, Richard Briers, Julie Ege, Donald Sinden, Roy Kinnear, Michael Bentine, Spike Milligan, John Wells) – Classic Movie Review 4891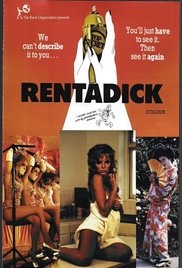 Director Jim Clark's mostly wild and witless, wide-of-the-mark 1972 British crime comedy stars an amiable group of experienced farce players and has much broad fun with British national stereotypes. It is certainly to be value for its performers, hugely better than their material.
With the script by John Wells and John Fortune, producer Ned Sherrin's movie is occasionally amusing. But, with this calibre of personnel both in front of and behind the camera, you might expect something much classier and funnier.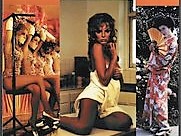 Donald Sinden plays Jeffrey Armitage, who runs a chemical company that produces a nerve gas that can temporarily paralyses below the waist. Both the UK army and the Japanese are after it. When Madam Greenfly (Tsai Chin) steals it, Simon Hamilton (James Booth), the bumbling private eye of the Rentadick Inc detective agency, is hired to find the thieves.
The screenplay has been erroneously credited to Graham Chapman and John Cleese, who worked on the original script when it was titled Rentasleuth. It is the film debut at age 25 of Richard Beckinsale (father of actress Kate), who died of a heart attack at 31 on 19 March 1979. Playing Hobbs, he has an 'introducing' credit.
It also stars Richard Briers, Julie Ege, Roy Kinnear, Michael Bentine, Spike Milligan, John Wells, Ronald Fraser, Kenneth Cope, Derek Griffiths, Leon Sinden, David Battley and Penelope Keith.
Briers was apparently embarrassed by working on this film.
The title song Rentadick is an adaptation of 'A Policeman's Lot Is Not A Happy One' by Arthur Sullivan, with music by Carl Davis and lyrics by Ned Sherrin and Caryl Brahms. It is sung by Dave Dee (a former policeman) and The King's Singers.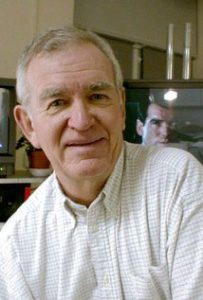 Film Editor Jim Clark directed only two other features, Every Home Should Have One (1974) and Madhouse (1974), won an Oscar for Best Film Editing for The Killing Fields (1984). He died on 25 aged 84.
He was also was Oscar for Best Film Editing for The Mission (1986) and edited Charade (1963), Marathon Man (1976), The Jackal (1997), The World Is Not Enough (1999) and Vera Drake (2004).
© Derek Winnert 2017 Classic Movie Review 4891
Check out more reviews on http://derekwinnert.com