Rashomon ***** (1950, Toshirô Mifune, Machiko Kyô, Masayuki Mori) – Classic Movie Review 134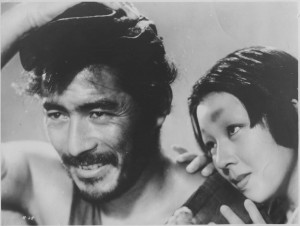 Writer-director Akira Kurosawa's and his country Japan's breakthrough into world cinema is his great Oscar-winning Best Foreign Language Film (1952). It was also the winner of the 1951 Golden Lion best film award at the Venice Film Festival. Set in 12th-century Kyoto, it focuses on the mystery behind a terrible crime of rape and murder and its aftermath.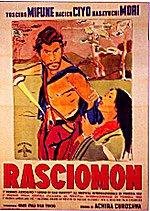 In the classic tale, four different people give differing accounts of what happened. So the story's told four separate times from the various points of view. Three of the people are involved, with the fourth being a witness. It opens in a former gatehouse called Rashomon, where a woodcutter is discussing the killing of a samurai warrior, whose body he found in woods three days earlier.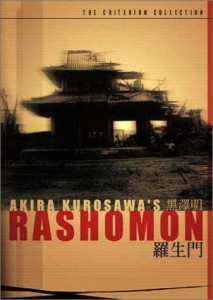 It emerges that the bandit Tajomaru had come across a husband and wife in the forest, and seduced the wife after tying up her samurai husband, who has ended up dead. But what actually happened?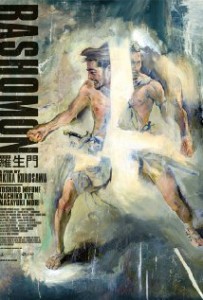 Kurosawa's provocative, thought-inspiring film succeeds in its set task of entertaining, informing and surprising as it explores the complex relationship between personal truth and the objective reality. Toshiro Mifune is superb as the bandit Tajomaru, who seduces the wife (Machiko Kyo) of the samurai warrior (Masayuki Mori).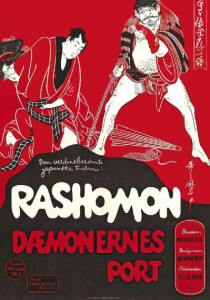 It was remade in America as The Outrage (1964) with Paul Newman, Edward G Robinson, Laurence Harvey and Claire Bloom.
© Derek Winnert 2013 Classic Movie Review 134
Check out more reviews on http://derekwinnert.com