Querelle *** (1982, Brad Davis, Franco Nero, Jeanne Moreau) – Classic Movie Review 3949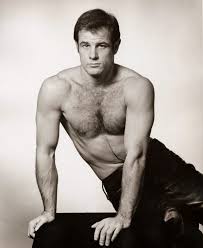 Writer-producer-director Rainer Werner Fassbinder's 1982 film adaptation of the legendary Jean Genet novel Querelle de Brest, which deals lustily with homosexual love, prostitution, drugs and crime, is visually, sexually and emotionally extravagant and lurid.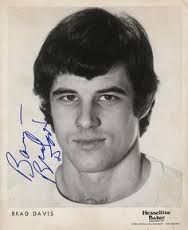 Set against the most garish, predominantly red and orange studio sets, Fassbinder's deliberately stylised production successfully evokes a peculiar, dreamlike, surreal atmosphere.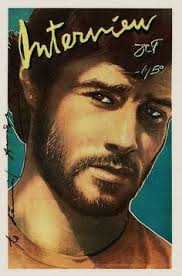 Brad Davis is perfect as Querelle, the rough-trade, smuggling, ruggedly lethal Gallic sailor who is the not-so-obscure object of desire of a ship's captain (Franco Nero) and an aged brothel madam, Lysiane (Jeanne Moreau). Arriving in Brest and frequenting the strange brothel, Querelle seduces both men and women, and discovers that his brother Robert (Hanno Pöschl) is Lysiane's lover.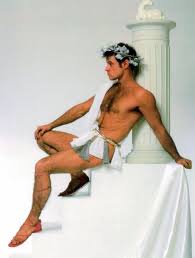 Shot by cinematographer Xaver Schwarzenberger, Querelle looks a treat and promises much, but unfortunately Fassbinder doesn't make it too interesting as drama or, surprisingly, even particularly sexy.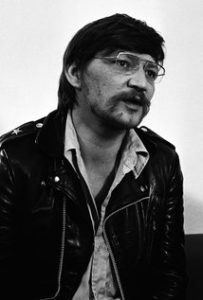 It turned out to be Fassbinder's final film. He died of a drug overdose on aged 37.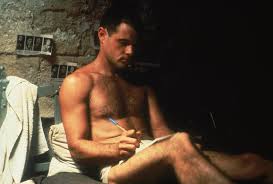 Brad Davis (1949–1991) died on age 41, an assisted suicide. He contracted AIDS in 1979 from his one-time cocaine addiction.
© Derek Winnert 2016 Classic Movie Review 3949
Check out more reviews on http://derekwinnert.com