Purple Rain *** (1984, Prince, Apollonia Kotero, Morris Day) – Classic Movie Review 3598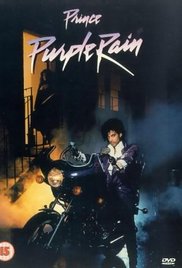 Co-writer/director Albert Magnoli's 1984 Oscar-winning musical movie stars Prince, then 24 and making his first film. Prince won an Oscar, a Brit award for Best Soundtrack and a Grammy for Best Album of Instrumental Score Written for a Motion Picture or Television Special.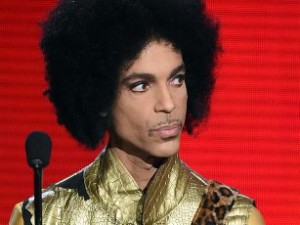 Prince co-wrote and stars in this semi-autobiographical story based loosely on his own life that highlights the least-subtle elements of rock music – scantily clad girls, sexist attitudes, pretentious words and banal video-style visuals. On the other hand, the Purple One shows he is a most original pop performer with enough charisma and musical talent to carry even this pedestrian tale.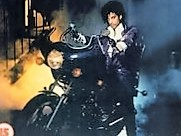 Prince plays young musician the Kid, tormented by an abusive situation at home, battling with guilt, girls and jealous contemporaries as he struggles to the top of the pop tree. As his star begins to rise, the Kid faces conflict from a rival singer, a burgeoning romance and his own dissatisfied band.

Prince's Oscar-winning Best Original Song Score ('Purple Rain', 'When Doves Cry', 'Let's Go Crazy') is the best reason to watch. The movie runs 111 minutes and there's also a twin home viewing version at 193 minutes.
Prince expanded his music résumé by starring in big-screen dramas Purple Rain, whose soundtrack sold 22 million copies worldwide, Under the Cherry Moon (1986) and Graffiti Bridge (1990).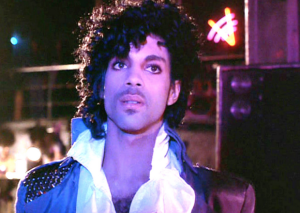 Music icon Prince, who won multiple Grammy awards as well as an Oscar and a Brit award during his four-decade career, died on 22 April 2016, aged 57.
http://derekwinnert.com/under-the-cherry-moon-1986-prince-jerome-benton-kristin-scott-thomas-classic-movie-review-3613/
© Derek Winnert 2016 Classic Movie Review 3598  derekwinnert.com