Prevenge ***½ (2016, Alice Lowe, Tom Davis, Kate Dickie, Gemma Whelan, Jo Hartley) – Movie Review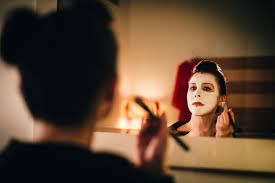 Coventry-born Alice Lowe, who wrote Sightseers (2012), now writes and directs her first feature, and gives herself the star role of Ruth, a pregnant woman way beyond the verge.
Indeed the verge is just a distant object to her as she embarks of fufilling her revenge fantasy before she gives birth. Her revenge is sweet murder as she leaves a trail of carnage around town among the people she hates, a 70s disco DJ (Tom Davis), an HR hatchet female and so on…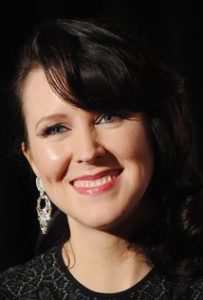 Clever, inventive, funny and often hilarious, the serial killer black comedy Prevenge keeps revving right up till the end. And afterwards, it's not certain if it's all a fantasy as the midwife (Jo Hartley) or she is actually cutting a swathe through her pet hates, Sightseers-style.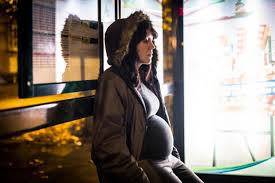 The clever thing is that Lowe has pulled off the hat trick here in all three capacities, with her star performance holding the screen rivetingly, her writing witty in its very dark and grisly way, and her direction serving the writing and performance ideally. Lowe does leave a bit of room for the other actors. I was sorry when DJ Dan and personnel lady Ella bit the dust because I was enjoying them.
It might be disreputable, even a little shocking but it is tremendous black comedy fun, like Sightseers, and a worthy successor to it. They are hard to do well, these kinds of films, and Lowe has. So sweet and Lowe, then, huh?
© Derek Winnert 2016 Movie Review
Check out more reviews on http://derekwinnert.com