Powder Room ** (2013, Sheridan Smith, Jaime Winstone, Kate Nash, Oona Chaplin) – Movie Review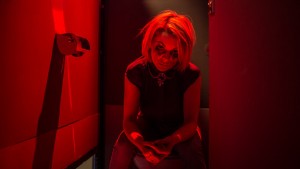 Based on the stage play When Women Wee, fresh from the Edinburgh Fringe Festival in 2011 when it was staged at London's Soho Theatre, Powder Room is set in the ladies' loo of a down-at-heel London nightclub. Whatsonstage said of it: 'Sharp, funny and modern ….I loved every minute of it'.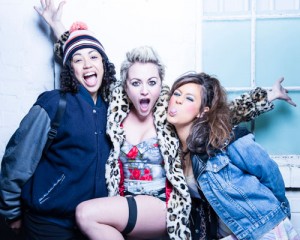 This frank take on the old girls' night out saga might have worked well on fringe theatre stage, but the thin, gossipy script is exposed on screen. The women all seem like stereotypes, and not entirely appealing ones, doing and saying annoying things. So much so that you think a man must have written this, but not so, it's Rachel Hirons.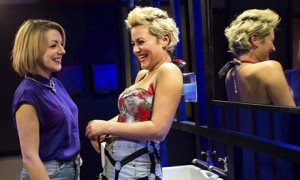 The performances are at best variable, but Sheridan Smith does well enough as the insecure, messy Sam and Jaime Winstone is convincingly tough and sassy as her punkish man-eating friend Chanel. Both these actresses are essentially attractive and have star appeal. Kate Nash is less good as Sam's old college pal Michelle, now a sophisticate in Paris, whom she for some reason seeks to impress.
Debut director M J Delaney doesn't solve the problem of turning this material into a big-screen movie. It is still a one-set stage play, plainly photographed. There is an abundance of anger and hurt but a lack of compensating warmth and wit in Rachel Hirons's screenplay. And the whole thing just seems to fizzle out suddenly at the unsatisfying end as though they had run out of money. The short running time adds to the feeling of undernourishment. But it was already enough.
© Derek Winnert 2013 Movie Review
Check out more reviews on http://derekwinnert.com