Pool of London ***½ (1950, Earl Cameron, Bonar Colleano, Susan Shaw, Renée Asherson, Moira Lister, Max Adrian, Jane Dowling, James Robertson Justice) – Classic Movie Review 4399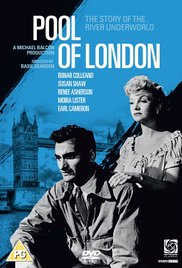 Director Basil Dearden's vintage 1950 British thriller stars Earl Cameron as Johnny Lambert, a basically honest Jamaican seaman who gets up to his ears in his thieving American buddy Dan MacDonald (Bonar Colleano)'s diamond smuggling racket and a murder case in London.
Dearden's film is a very capably made, quite involving crime drama from Ealing studios, made in their then popular realist style (seen to even greater effect in the more famous classics Hue and Cry and The Blue Lamp). It also stars Susan Shaw, Renée Asherson, Moira Lister, Max Adrian, Jane Dowling and James Robertson Justice.
Unfortunately, there is nothing too unusual or particularly special about the yarn (original screenplay by Jack Whittingham and John Eldridge). However, director Dearden gets a lot of mileage out of the vivid London dockland backdrops, with Gordon Dines's cinematography outstanding, as well as from his very interesting stalwart cast, who give rock solid performances.
Also in the cast are Michael Golden, John Longden, Alfie Bass, Leslie Phillips, George Benson, Christopher Hewitt, Lawrence Naismith, Victor Maddern, Sam Kydd, Michael Ward, George Merritt and Beckett Bould.
It is restored in 2016 for a DVD release.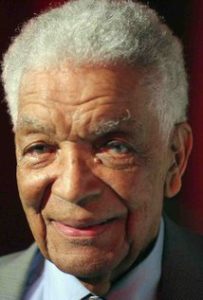 Earl Cameron will be 100 in 2017.
© Derek Winnert 2016 Classic Movie Review 4399
Check out more reviews on http://derekwinnert.com