Personal Shopper ***½ (2016, Kristen Stewart, Lars Eidinger, Sigrid Bouaziz) – Movie Review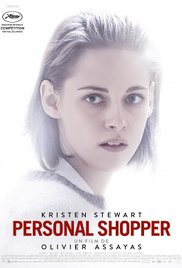 Kristen Stewart teams up with writer-director Olivier Assayas after Clouds of Sils Maria (2014) to star as a personal shopper for a rich, busy star in a movie that dangerously tries mix a ghost story with a Paris fashion world drama and a murder thriller – and very nearly pulls it off.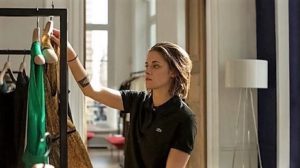 It may not be an entire success or wholly satisfying, and some of it is a bit bewildering, but Stewart is riveting and the film maintains its compelling atmosphere throughout. Of the three strands, the murder thriller is by far the least satisfactory – it could be cut out entirely – and the Paris fashion world drama the best, with the ghost story involving Stewart's character's recently dead twin brother in the middle in every way as an interesting item.
Assayas should have kept to the personal shopper stuff, and this could have been as great as Clouds of Sils Maria. Nevertheless, if not great, it is certainly good. And, burning bright and intensely here, what a neat, clean, economical little actress Stewart is!
Slightly surprisingly, Assayas won Best Director at the Cannes Film Festival 2016 (tied with Cristian Mungiu for Graduation (2016). It is good that he is honoured but any awards going should be for Stewart.
© Derek Winnert 2016 Movie Review
Check out more reviews on http://derekwinnert.com