Person to Person ** (2017, Abbi Jacobson, Michael Cera, Tavi Gevinson, Philip Baker Hall, Isiah Whitlock Jr) – Movie Review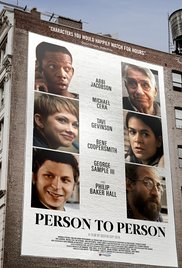 Person to Person (2017) is in the Laugh section at the London Film Festival. 'Laugh' seems more of an order or a challenge than something, er, funny. Well, I did laugh, but perhaps not quite enough. It is an inconsequential, almost throwaway ensemble comedy, in Seventies vein, full of unsympathetic loser characters you just don't care about. But they are inhabited by effective actors, many of whom are able to raise smiles effortlessly.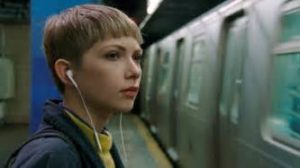 There was not too much laughter at the press screening, but a bit though, maybe quite a bit. That's probably pretty good with a bunch of journalists, who generally lack much of a sense of humour.
Yet somehow it lacks dynamism and the power to raise its game to a high-class level. If Woody Allen had made it in the Seventies, it would have been haunting and hilarious.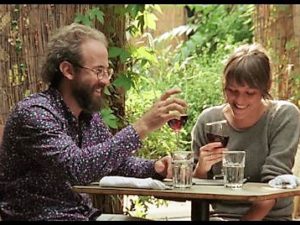 The plot, or plotlines, have writer-director Dustin Guy Defa's bunch of New York losers navigating various oddball relationships and zany problems over a single day. There's not much more to it than that. But then it has only a short screen time to fill. It is just 84 minutes so it doesn't outstay its welcome. And, in any case, it ain't what you do, it's the way that you so it. Defa does it likeably enough but modestly.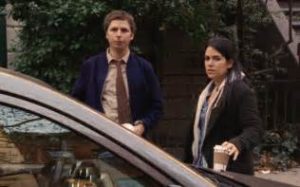 Losers tend to have a limited charm and can easily become irritating, borderline annoying, and Defa doesn't navigate this trap too well.
Abbi Jacobson, Michael Cera, Tavi Gevinson, Philip Baker Hall, Isiah Whitlock Jr and the rest are all pretty good, not great, but okay. The film looks nice and scrappy and grungy in the Seventies, which gives it a bright and lively cine verite veneer. It ends rather suddenly, as if they'd chucked away a few more pages of the script. It is time to go home, for a pizza perhaps.
© Derek Winnert 2017 Movie Review 
Check out more reviews on http://derekwinnert.com