Percy Jackson: Sea of Monsters **½ (2013, Logan Lerman, Alexandra Daddario, Brandon T Jackson, Anthony Head, Nathan Fillion, Stanley Tucci) – Movie Review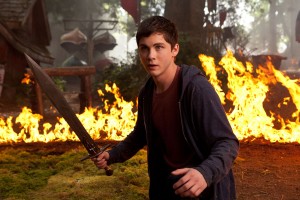 Three years on from The Lightning Thief, Logan Lerman is back as American teenager Percy Jackson, who's discovered he's the son of the Greek god Poseidon, in this second lark in which it won't surprise you too much to discover than he and his buddies set off for the Sea of Monsters. Their quest is to find the mythical Golden Fleece there.
I can't really tell you why it's lost, or why they want to find it or what they plan to do with when they have it. But there it is. They're off to find the mythical Golden Fleece, and they have to save Camp Half Blood and stop an 'ancient evil' from rising. Don't ask!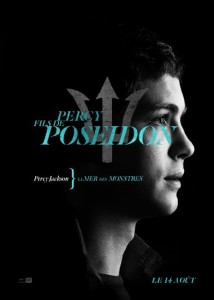 Jake Abel is back as Luke and so is Alexandra Daddio as Annabeth Chase, both clearly hired for their handsome good looks. And Brandon T Jackson is back as Grover. All good. But there's been a huge cull in the cast from last time, no Uma Thurman, Steve Coogan, Sean Bean, Rosario Dawson, Catherine Keener, Kevin McKidd, Pierce Brosnan, all the people who made it fun before.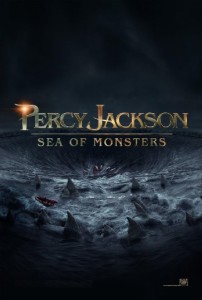 This time, we've got Anthony Head as the half-horse-half-man Cheron (cue good visual effects), Nathan Fillion with a lot to do as Hermes (and doing it well) and Stanley Tucci over-egging the pudding for laughs as Mr D.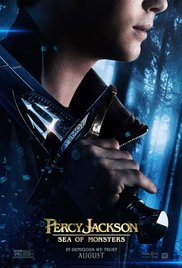 Chris Columbus has given up the directorial chore to Thor Freudenthal, a specialist in easy-going entertainments for younger kids (Diary of a Wimpy Kid, Hotel for Dogs). This is one such thing. Thor, who you feel must have got this gig because of his name, steers in a smooth but bland ride. It's not really his fault, though. It's the script.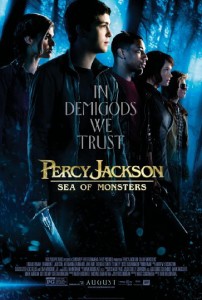 The story is more or less just not there. Or hardly there, anyway. Marc Guggenheim (Green Lantern) just hasn't found a really good or exciting way of bringing Rick Riordan's novel Percy Jackson and the Olympians: The Sea of Monsters to the screen as a must-see event for teens. The screenplay limps along in search of the story that must have been there in the book. Why this is, is a mystery. Better send Percy Jackson in search of the missing story.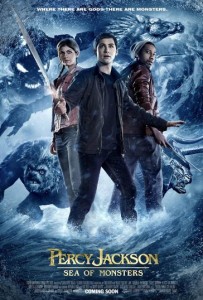 That leaves Freudenthal having to rely on the special effects, and his visually busy movie is an eye-catching effects bonanza, and an eye-aching 3D fest. That also leaves the actors pretty much stranded. Lerman is personable, pleasant and a decent little actor, but he looks submerged here in the Sea of Monsters, a little scared of the weight of the movie he's expected to be carrying.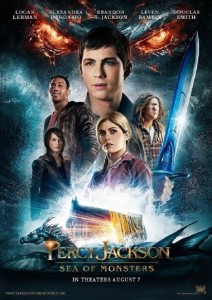 Leven Rambin also helps out in the feisty and looks departments as Clarisse La Rue. I really liked Douglas Smith's one-eyed Tyson, Percy's half-brother, though when you've seen one, you've seen them all! Did they have to say, 'eye, eye' in the script? Yes they did. Annabeth, Clarisse and Tyson are Percy's sidekicks on his mission and help Lerman out in both the quest and performance departments.
As fast-moving escapist adventure entertainment, it's all very professionally done, seamless and polished, with nothing to upset or worry anyone, and the Harry Potter crowd may like it well enough. Though it runs 108 minutes, it seemed short and over very quickly, so it must have been quite entertaining after all.
© Derek Winnert 2013 Movie Review
Check out more reviews on derekwinnert.com