Penitentiary ** (1938, Walter Connolly, John Howard, Jean Parker, Robert Barrat, Marc Lawrence) – Classic Movie Review 5297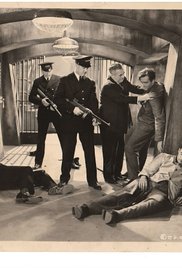 Director John Brahm's 1938 Columbia Pictures remake of Howard Hawks's classic prison drama movie The Criminal Code (1931) is watchable but a lesser and largely unnecessary movie. It stars Walter Connolly, John Howard, Jean Parker, Robert Barrat and Marc Lawrence.
Again based on Martin Flavin's play The Criminal Code, it re-tells the same story in which a prisoner (Howard) becomes involved with the daughter (Parker) of the district attorney turned prison warden (Connolly) who got him sent to the jail. His cell mate (Lawrence) kills a man, but the hero refuses to rat on him under the criminal code, eventually leading to a prison break-out attempt.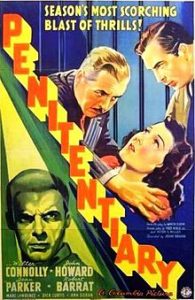 Comparisons are odious but inevitable here. The movie is interesting enough but it is a far too slavishly imitative copy of the original version, and with inferior performances by a lesser cast and slacker direction by a lesser film-maker.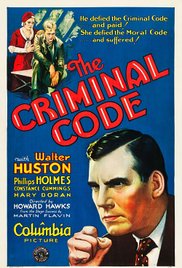 Also in the cast are Robert Allen, Stanley Andrews, Billy Arnold, Ward Bond, Ealph Brooks, Earle D Bunn, William Chapman, Dick Curtis, Ann Doran, Lester Dorr, Jack Dougherty, Dick Elliott, Paul Fix, James Flavin, Bess Flowers, John Gallaudet, Thurston Hall, Charles Halton, Al Hill, Perry Ivins, Bill Lally, George Magrill, Marjorie Main, Frank Mayo, Lee Shumway, Edward Peil Sr, Edward Van Sloan, Frank Wayne, Eric Wilton, Lee Prather, Louise Stanley and Bruce Mitchell.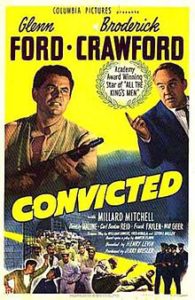 It was remade again as Convicted by Henry Levin in 1950, with Glenn Ford and Broderick Crawford.
© Derek Winnert 2017 Classic Movie Review 5297
Check out more reviews on http://derekwinnert.com