Pauline & Paulette **** (2001, Dora van der Groen, Ann Petersen, Rosemarie Bergmans ) – Classic Movie Review 4494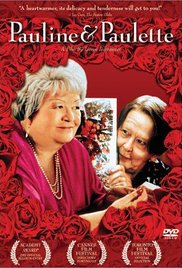 Co-writer/ director Lieven Debrauwer's 2001 film is a heartrending, life-affirming emotional comedy drama focusing on two Dutch sisters in a family of four sisters.
In the lead roles, Dora van der Groen (as the 66-year-old Pauline with the simple mind of a child) and Ann Petersen (as her devoted, if frustrated sister Paulette) give throat-choking performances.
The mentally challenged Pauline has been cared for by her sister Martha (Julienne De Bruyn), but she dies and her two younger sisters, Paulette and Cecile (Rosemarie Bergmans), are left to decide what is best now for Pauline with neither of them ready to take care of her.
Pauline & Paulette is a small but perfectly formed movie.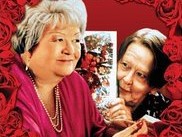 Also in the cast are Rosemarie Bergmans, Julienne De Bruyn, Idwig Stephane, Camelia Blereau and Nand Buyl.
It is written by Debrauwer and Jaak Boon, shot by Michel van Laer, produced by Dominique Janne and scored by Frédéric Devreese.
© Derek Winnert 2016 Classic Movie Review 4494
Check out more reviews on http://derekwinnert.com