Paula *** (1952, Loretta Young, Tommy Rettig, Kent Smith, Alexander Knox) – Classic Movie Review 4489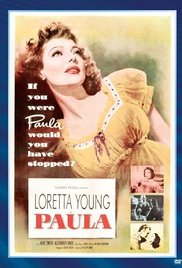 Loretta Young – the Best Actress Oscar winner for The Farmer's Daughter (1947) – stars as Paula Rogers in director Rudolph Maté's well-crafted, if predictable 1952 weepie. In the drama, Paula tries to teach a young lad (Tommy Rettig) how to have the gift of speech again after he is injured by a driver in a hit-and-run accident.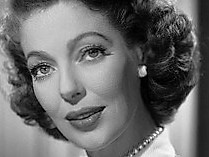 Gradually it emerges that Paula was the driver, distraught after her second miscarriage. Wracked with remorse, she becomes a helper at the hospital where the orphan boy was taken, and becomes his speech therapist and guardian. But eventually the boy finds out.
Based on the story by Larry Marcus, it is soft and soapy, but it is good quality soap, and Young can do it. So can Rettig, whose heart-tugging skills were honed on the Lassie TV series.
Also in the cast are Kent Smith, Alexander Knox, Otto Hulett, Will Wright, Raymond Greenleaf, Eula Guy, Ann Doran, William Vedder, Kathryn Card, Sidney Mason, Keith Larsen, Ann Tyrrell and Roy Engel.
It is made by Columbia Pictures, written by James Poe and William Sackheim, shot in black and white by Charles Lawton Jnr, produced by Buddy Adler and scored by George Duning.
© Derek Winnert 2016 Classic Movie Review 4489
Check out more reviews on http://derekwinnert.com