Paul and Michelle *** (1974, Anicée Alvina, Sean Bury, Keir Dullea, Ronald Lewis, Toby Robins, Catherine Allégret) – Classic Movie Review 4483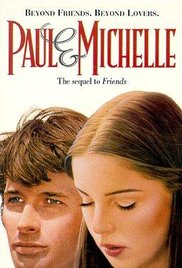 Paul Harrison (Sean Bury) and Michelle Latour (Anicée Alvina) return as the good-looking youngsters who have run off from their adults to try to enjoy their true love, in producer-director Lewis Gilbert's welcome 1974 sequel to his unexpected popular hit Friends (1971).
But trouble in paradise is brewing after Michelle has a baby, Paul is sent to school in England and Michelle thinks he might not be being faithful.
Gilbert also provides the story for his cute, tasteful teen romance, which is aimed fairly and squarely at young audiences, and hits the target. It may be a bit plain and simple, but one of the best cinematographers in the business, Claude Renoir, certainly makes it look a treat with the help of Pierre Guffroy's lovely production designs, and Michel Colombier's score is another asset.
It is written by Vernon Harris and Angela Huth.
Also in the cast are Keir Dullea, Ronald Lewis (as Sir Robert), Catherine Allégret, Georges Beller, Anne Lonnberg, Sara Stout, Steve Gilbert, Anthony Clarke, Peggy Frankston, Peter Graves, Toby Robins and André Maranne.
Sean Bury made only one more film, The Spy Who Loved Me (1977), as an HMS Ranger crewman, and in July 2004 was in London teaching children with special needs. His first film is If… (1968).
aged 53.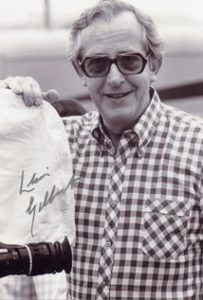 Lewis Gilbert was born on 6 March 1920 in London, best known for directing The Spy Who Loved Me ('the highlight of my career'), You Only Live Twice (1967) and Moonraker (1979) as well as Educating Rita (1983).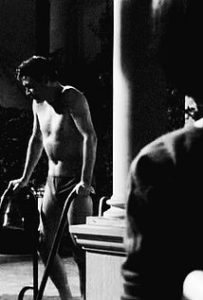 It is the last feature of Fifties star Ronald Lewis, who was declared bankrupt at the start of the Eighties and committed suicide by a drugs overdose on 11 January 1982, aged 53, in Pimlico, London.
© Derek Winnert 2016 Classic Movie Review 4483
Check out more reviews on http://derekwinnert.com