Patti Cake$ **** (2017, Danielle Macdonald, Bridget Everett, Siddharth Dhananjay, Cathy Moriarty, Mamoudou Athie, McCaul Lombardi) – Movie Review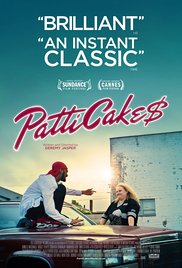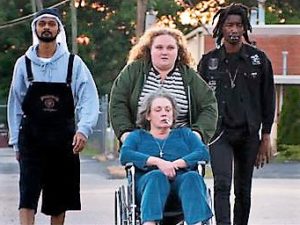 Writer-director Geremy Jasper's 2017 tale of outsiders triumphing over, well what?, pretty much everything, is a huge crowd pleaser, even for folks who don't share its taste in music.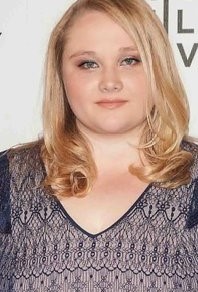 Australian actress Danielle Macdonald stars in the role of a lifetime as downtrodden New Jersey aspiring rapper Patricia Dombrowski, aka Killa P, aka Patti Cake$.
On Team Patti Cake$, she has the mom from hell, failed singer Barb (Bridget Everett), who turns out to be a heavenly mom after all, and her grouchy and ailing old grannie, Nana (played by an aged-up Cathy Moriarty). Patti hooks up with two other of the desperately dispossessed – pharmacy worker Siddharth Dhananjay (in his debut) and the near-catatonic Mamoudou Athie – to form a band. They eventually record a disc and get to play in a tacky strip bar. A lot of pain, soul searching and heartache, as well as rappin', follow on the road to , well what?, pretty much everything.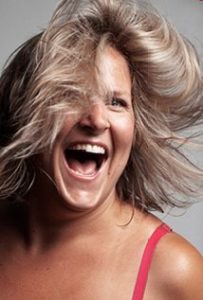 All the performances are warm and wonderful. They are a bunch of wows! Macdonald and Everett come on like Divine and Ricki Lake in Hairspray. I don't know how to put this delicately, Barb resembles a truck-driving drag queen. Patti Cake$ is a chip off the old block.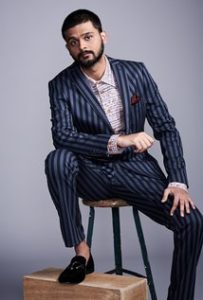 The moral here is that big is beautiful. Macdonald and Everett are superb, giving brilliantly committed, full-on performances, lessons in expert dynamism. They are pretty much adorable. Moriarty is fun. It is left to Dhananjay and Athie to play low key and subtle. They do and they are, and it's a big tribute to them that they don't get swamped. They are pretty much adorable.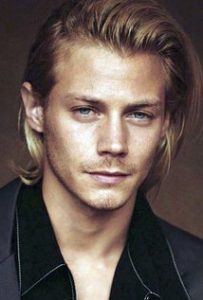 There's a villain here too, other than the vicissitudes of life, that is. It's personified by the thin, good-looking guy, played by McCaul Lombardi, the honey Corey in American Honey. It is not a nice role to have to play, both brutish and short, and we wish him better fortune in his future films.
It was once a Film Festival movie, premiering at the Sundance Film Festival on 23 January 2017, and showing also at every other Film Festival you can think of between then and its US release on 18 August and 11 September in the UK. For the good news is, that it is not only a Film Festival movie, but a mainstream movie, having been picked up by 20th Century Fox. Hooray for happy endings!
© Derek Winnert 2017 Movie Review
Check out more reviews on http://derekwinnert.com