Paterson ***½ (2016, Adam Driver, Golshifteh Farahani, Barry Shabaka Henley) – Movie Review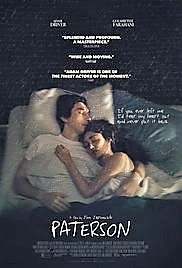 Adam Driver is charming and funny in writer-director Jim Jarmusch's amusing and touching 2016 comedy drama. It is quirky, quite deliciously quirky.
Driver plays a character called Paterson, oddly enough, who lives and works as a bus driver in Paterson, New Jersey. He lives with Laura (Golshifteh Farahani), a lovely, nice, rather simple woman who makes cupcakes and paints things black and white. The couple are very cute and nice together.
They have an ugly nuisance of a dog called Marvin (also funny), whom Paterson leaves in the street while he goes into his local bar for chats with the bar man (Barry Shabaka Henley) and with Everett (William Jackson Harper). All the while in his bus, Paterson writes poetry in a notebook that Laura keeps urging him to photocopy (plot point!).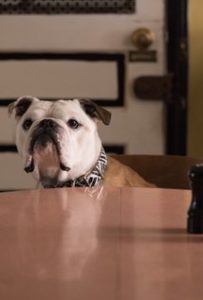 I said 'drama', but nothing much happens in the movie, and it's only a 'drama' to cover the fact that it isn't your usual actual American comedy, even indie comedy. But then, as it's a Jarmusch film, that won't come as much of a surprise and doesn't really need a warning. Patience might be required for some audiences, but then they aren't the audience for Paterson. It's not a great movie, but it's a very sweet one, and real easy to like.
We get to know both Patersons really well, the man and his town. The place is hauntingly captured in Frederick Elmes's cinematography. There's a fine soundtrack to make things even more interesting. The 'climax' involving a Japanese visitor to town is a classic payoff to a fine shaggy dog story.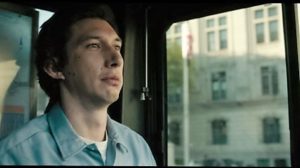 Talking about the dog, Marvin is played by Nellie, who must have died because the movie is dedicated to the dog's memory. I'm glad I got to know Marvin just a little before he/she passed, and hope Marvin is happy in doggy heaven, even if he is naughty in the film.
Paterson's poems are written by Ron Padgett, a Jarmusch favourite obviously, writing new poems for the film as well as being credited for some of his earlier work.
© Derek Winnert 2016 Movie Review
Check out more reviews on http://derekwinnert.com