Our Mother's House **** (1967, Dirk Bogarde, Yootha Joyce, Margaret Brooks, Mark Lester, Pamela Franklin, Yootha Joyce, Anthony Nicholls, Phoebe Nicholls) – Classic Movie Review 4198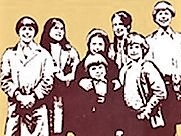 Director Jack Clayton's disturbing, suspenseful and macabre 1967 British thriller drama about seven children who hide the death of their deeply religious mother by burying her body in the garden of their dilapidated suburban Victorian home is a striking achievement.
The actress Haya Harareet, who was the star of the 1959 Ben-Hur ('loved him, hated hur') and was married to director Clayton, co-writes the screenplay with Jeremy Brooks, based on the 1963 novel by Julian Gloag.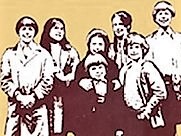 The seven Hook kids get rid of home-help Mrs Quayle (Yootha Joyce) and continue life as before, but then Charlie Hook (Dirk Bogarde) turns up, saying that he is their long-absent father.
Bogarde enjoys himself in a useful role from his best period and the seven children – including a trio of future stars, Mark Lester (Jiminee), Pamela Franklin (Diana) and Phoebe [Sarah] Nicholls (Gerty) – give fascinating performances.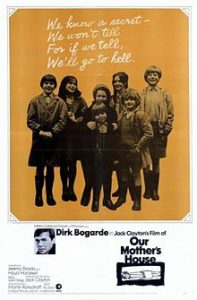 Perhaps director Clayton does not quite bring all the unusual material exactly together, but he comes near enough.
Though he only appears in the film's second half, Bogarde (replacing too-costly first choice Richard Burton) earned one of his six BAFTA Best Actor nominations for his performance, two in this same year – also for Accident (1967). He won the BAFTAs as Best British Actor for The Servant (1963) and Darling (1965).
Bogarde recalled: 'I loved every second of the film, which was one of the happiest I have ever made. On my first morning in the gloomy house in Croydon I was in a bit of a funk. Eight pairs of eyes, ranging from five to 14, gazed at me solemnly. Not a smile, no welcoming grin even. In the little caravan in the scrubby front garden which I had been given to change in, there was a jam jar stuffed with privet and some wilting Michaelmas daisies. Under it was a note: "Let's hope you're as good as you're cracked up to be. You'd better be. Sincerely, The Children."'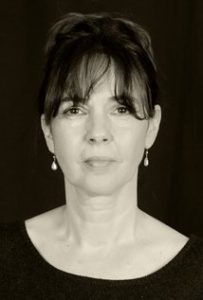 Phoebe Nicholls is the daughter of co-players Anthony Nicholls and Faith Kent, and she is the mother of actor Tom Sturridge.
Margaret Brooks [Leclere], who plays Elsa, is the daughter of Jeremy Brooks, who co-wrote the screenplay. She now works as a TV and film scriptwriter with her husband Eric Leclere and teaches script-writing at UK universities.
Also in the cast are Louis Sheldon Williams, John Gugolka, Gustav Henry, Parnum Wallace, Claire Davidson, Annette Carell, Gerald Sim, Edina Ronay, Diane Ashley, Garfield Morgan, John Arnatt and Jack Silk.
It is the second of five collaborations between Clayton and French composer Georges Delerue, who wrote the score for Clayton's The Pumpkin Eater (1964).
© Derek Winnert 2016 Classic Movie Review 4198
Check out more reviews on http://derekwinnert