Our Blushing Brides *** (1930, Joan Crawford, Robert Montgomery, Anita Page, Dorothy Sebastian) – Classic Movie Review 5956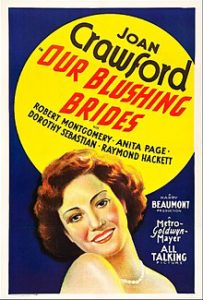 Joan Crawford and Anita Page and Dorothy Sebastian return for producer-director Harry Beaumont's 1930 all-talking follow-up to their silent film successes Our Dancing Daughters (1928) and Our Modern Maidens (1929).
Crawford plays the role of Gerry March, a department store mannequin who falls in love with the wealthy son of her boss. Gerry and her fellow New York City department store shop girls and roommates Connie Blair (Anita Page) and Franky Daniels (Dorothy Sebastian) are all basically good time girl gold-diggers, seeking to marry wealthy men.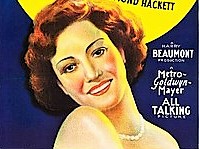 Robert Montgomery plays Tony Jardine, the dashing elder son of the store owner, who is constantly courting Gerry, who is playing hard to get. Bess Meredyth, John Howard Lawson and Edwin Justus Mayer's script tries to show Gerry as virtuous, sensible and decent on her way to getting her man, but she is still basically a good time girl gold-digger like the other two, just better at it.
Beaumont's entertaining and enjoyable society comedy and romantic melodrama is already Crawford's 31st film (of 86), and her fourth sound film.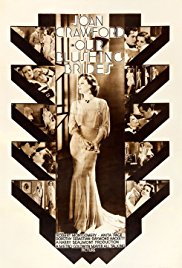 The archetypal, iconic role of shop girl Cinderella was a change of pace from Crawford's previous flapper girl persona of the silent area as MGM moved to create a more sophisticated, grown-up image for her.
The stars Crawford and Montgomery also worked together in Untamed (1929), Letty Lynton (1932), No More Ladies (1935), Forsaking All Others and The Last of Mrs Cheyney.
Dorothy Sebastian did not appear in Our Modern Maidens (1929), no doubt too busy with the eight other films she made that year.
 © Derek Winnert 2017 Classic Movie Review 5956
Check out more reviews on http://derekwinnert.com