Ordinary People ***** (1980, Timothy Hutton, Donald Sutherland, Mary Tyler Moore, Judd Hirsch) – Classic Movie Review 2077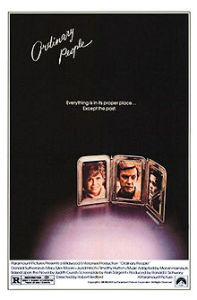 Director Robert Redford's 1980 début as film director proves absolutely extraordinary and had the American Academy of Arts and Sciences lavishing four Oscars on it. It won the Academy Award for Best Picture for producer Ronald L. Schwary and Best Director for Redford, while Alvin Sargent's literate and moving screenplay (from Judith Guest's 1976 novel) was voted Best Adapted Screenplay.
Though he is the film's star, the 20-year-old Timothy Hutton was chosen Best Supporting Actor as Conrad Jarrett, the moody son of wealthy parents who is suicidally guilt-ridden after his older brother's accidental death in a boating accident.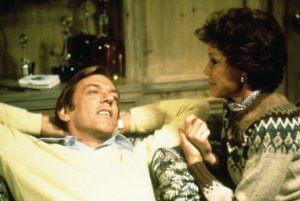 Where though were the Oscar rewards for Mary Tyler Moore's astonishing, complex portrayal of the bitter, selfish, repressed mother Beth, for Donald Sutherland as the boy's good-natured, loving father Calvin, and for Judd Hirsch as the sensitive, attentive psychiatrist Dr Tyrone C. Berger? Moore and Hirsch were Oscar nominated, but Sutherland not even that.
However, Moore won Best Motion Picture Actress at the Golden Globes and Hutton was New Male Star of the Year in a Motion Picture as well as Best Supporting Actor. Astonishingly, there were no Bafta awards for this movie. The New York Film Critics Circle Awards voted it Best Film.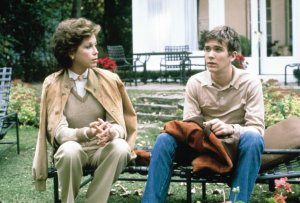 The boy's death is tearing the Lake Forest, Illinois, upper-middle class family apart to the point of disintegration. Conrad is so overcome by grief and misplaced guilt that he makes a suicide attempt and is now in therapy. Beth always favoured his brother and can't be supportive to Conrad, while Calvin is trapped in the middle, trying to hold the family together.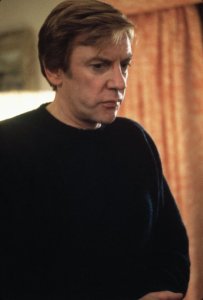 The actors and director have never done better work, and gratifyingly the public flocked to this middle-class, middle-brow, intelligent, heart-tugging drama, so it was a huge critical and commercial success. It cost $6 million and earned nearly $55 million at the US box office.
It is Hutton's feature film debut after several TV movies and the 19-year-old Elizabeth McGovern's debut too, as Jeannine Pratt. M Emmet Walsh also impresses as the swimming coach, Coach Salan: this is the kind of performance that merits Best Supporting Actor, along with Hirsch's.
Also in the cast are James B Sikking, Dinah Manhoff, Adam Baldwin, Fredric Lehne, Basil Hoffman, Scott Doebler, Quinn K Redeker, Mariclare Costello, Meg Mundy, Elizabeth Hubbbard, Richard Whiting and Carl DiTomasso.
The F-word is used eight times and the TV version edits the swearing.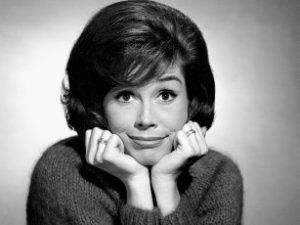 The always delightful and super talented Mary Tyler Moore died on 25 January 2017, aged 80. Ordinary People and Thoroughly Modern Millie (1967) are her best movies.
© Derek Winnert 2015 Classic Movie Review 2077
Check out more reviews on http://derekwinnert.com/