Only the Lonely *** (1991, John Candy, Maureen O'Hara, Ally Sheedy) – Classic Movie Review 5773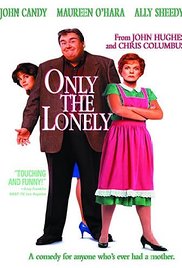 Writer-director Chris Columbus's 1991 comedy stars John Candy as timid middle-aged Chicago cop Billy Muldoon who wants to throw off his nagging old bat of a domineering Irish mother (Maureen O'Hara) and marry nice Polish-Italian girl Theresa (Ally Sheedy), a shy funeral home worker.
In this fairly funny, very sentimental romantic comedy, director Columbus steers everything away from the sharp and edgy to the meek and mild, and this looks deliberate and cynical since the movie comes from the producer of the sentimental comedy hits Home Alone and Uncle Buck, John Hughes.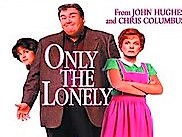 It is a pity that the movie is quite so cosy, because Candy is here growing into an appealing light comedian, finding strength in being laid-back and refraining from the large, spiteful comedy gestures that spoiled his early work.
O'Hara gets a surprisingly large and satisfying part in her first movie in many years (since the TV movie The Red Pony in 1973), and she still looks good and plays energetically enough to show she could have pushed even harder, both in the film and in her later career. Sheedy is fine, and so are James Belushi as Candy's cop partner and Anthony Quinn as O'Hara's Greek suitor in telling cameos. And there is a walk-on cameo role for Candy's Uncle Buck co-star Macaulay Culkin.
Also in the cast are Kevin Dunn, Milo O'Shea, Bert Remsen and Joe V Greco.
Just a thought – surely a Chicago cop can't be quite as nice as this?
Sheedy starred in Hughes's The Breakfast Club.
It is O'Hara's last cinema feature since Big Jake (1971). It is O'Hara's last cinema feature, though three more TV movies followed.
© Derek Winnert 2017 Classic Movie Review 5773
Check out more reviews on http://derekwinnert.com