One Spy Too Many *** (1966, Robert Vaughn, David McCallum, Leo G Carroll, Rip Torn, Dorothy Provine, Yvonne Craig) – Classic Movie Review 4744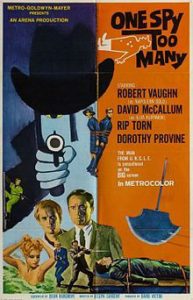 Director Joseph Sargent's 1966 spy thriller is the third The Man from U.N.C.L.E. feature film after To Trap a Spy and The Spy with My Face. It is a re-edited, cut and enhanced feature-length film version of The Man from U.N.C.L.E.'s two-part season two opening episode Alexander the Greater Affair.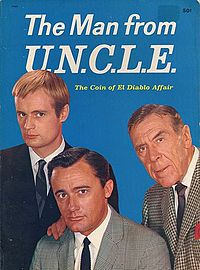 The U.N.C.L.E. men are here again in this spinoff from the hit Sixties TV show, as agents Napoleon Solo (Vaughn) and Illya Kuryakin (McCallum) are threatened by an Edgar Allan Poe-like pendulum, mummification and a megalomaniac Alexander (Rip Torn) in a droll and diverting story. Alexander steals a chemical weapon from a military base that makes enemy troops lose the will to fight. It also adds a subplot featuring Yvonne Craig (who does not appear in the TV episodes) as an U.N.C.L.E. operative ('Control') carrying on a flirty relationship with Solo.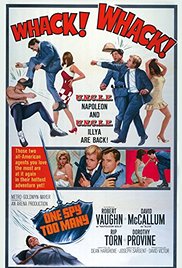 Once again Vaughn, McCallum and Leo G Carroll as their spy boss Mr Waverly give their customarily suave and attractive practised performances in another likeable UNCLE outing. It is one of the most amusing feature films of the series, lifted by bright guest star appearances by Torn and Dorothy Provine as Alexander's estranged wife Tracey .
Also in the cast are David Opatoshu as Alexander's accomplice Kavon, David Sheiner, Donna Michelle, Leon Lontoc, Robert Karnes, Clarke Gordon, James Hong, Cal Bolder, Carole Williams, Teru Shimada, Arthur Wong, Elisha Cook Jr and Robert Gibbons.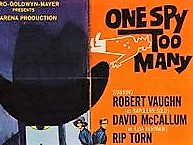 Elements of the two-part episode Alexander the Greater Affair, such as scenes with Alexander's parents, are cut out to allow for the subplot with Craig and other new scenes with a bit of sex and violence in the film's 102-minute running time.
It was the last film taken from the TV series released in US cinemas, but the movies remained hugely popular in the UK and elsewhere and continued, with One of Our Spies Is Missing up next.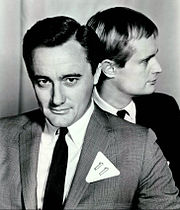 Much loved icon of Sixties cool style, Robert Vaughn died of leukaemia on 11 November 2016, aged 83.
© Derek Winnert 2016 Classic Movie Review 4744
Check out more reviews on http://derekwinnert.com