On a Clear Day You Can See Forever ** (1970, Barbra Streisand, Yves Montand, Bob Newhart, Jack Nicholson, Larry Blyden, Simon Oakland) – Classic Movie Review 4073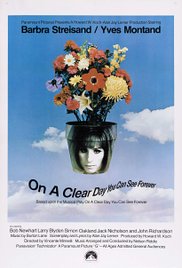 In director Vincente Minnelli's 1970 movie musical, Alan Jay Lerner's Broadway musical nosedives spectacularly on film, thanks to generous helpings of miscasting and a show that has dated disastrously.
In one of her few flops, star Barbra Streisand is not a success at all as Daisy Gamble, the chain-smoking student who goes for a cure to psychiatrist Dr Marc Chabot (Yves Montand), who uncovers her previous life as an 19th-century Londoner (in which role Streisand is even less successful).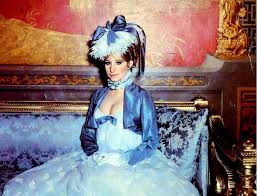 The Alan Jay Lerner – Burton Lane songs are pretty, though it is a shame that Montand gets the show's three best numbers — 'Melinda', 'Come Back to Me' and of course the title hit — when Streisand is of course the great singer of show tunes.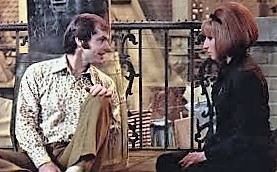 Jack Nicholson is startlingly bad as Streisand's stepbrother Tad Pringle, and his part is understandably hacked to pieces, with his one song, 'Who Is There Among Us Who Knows?', cut from the release print, though you can hear it and his shaky singing on a CD of cut songs from movie musicals.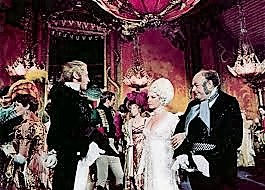 The film proves a sad final Hollywood movie from Vincente Minnelli, who directs lumpenly, equally at sea in the hippy sequences and the period scenes. You can have good words to say about John DeCuir's production designs, Nelson Riddle's scoring and Harry Stradling Sr's cinematography but the post-production cutting makes a muddled movie often incoherent.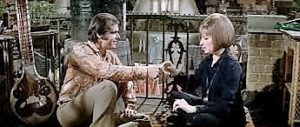 With all this talent involved, you would think that something better than this train wreck would have emerged. However, for the curious and the unkind, there is much interest to be found in examining the train wreck.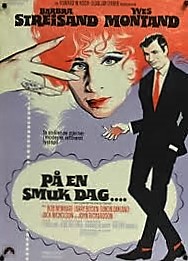 Also in the cast are Bob Newhart as Dr Mason Hume, Larry Blyden, Simon Oakland as Dr Conrad Fuller, John Richardson, Pamela Brown, Peter Crowcroft, Byron Webster, Mabel Albertson, Laurie Main, Kermit Murdock, Elaine Giftos, Angela Pringle, Leon Ames, Paul Camen, George N Neise, Tony Colti, Richard Kiel, as well as Brit national treasure comedy worthies Roy Kinnear as the Prince Regent, Irene Handl as Winnie Wainwhisle and John le Mesurier as Pelham.
Lerner writes his own screenplay.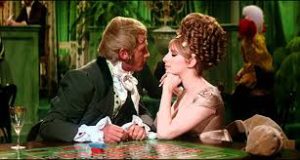 On a large budget of $10 million, it took back $14 million in the US. The soundtrack album was Streisand's poorest seller ever. The original Broadway production opened at the Mark Hellinger Theater on 17 October 1965, ran for 280 performances and was Tony Award nominated for Best Score, Best Actor (John Cullum) and Best Actress (Barbara Harris).
© Derek Winnert 2016 Classic Movie Review 4073
Check out more reviews on http://derekwinnert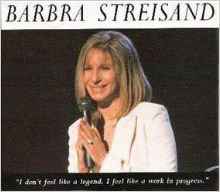 Derek Winnert is the author of Barbra Streisand Quote Unquote.